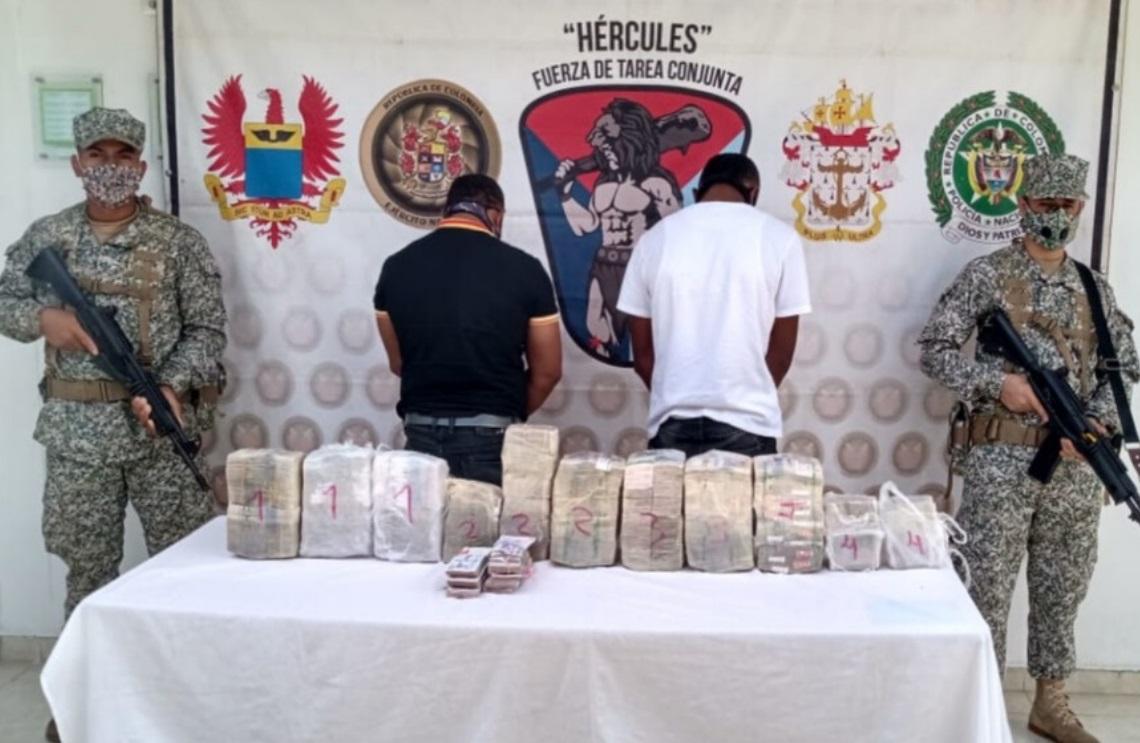 River operations carried out by the Colombian Navy component that of the Hercules Joint Stabilization and Consolidation Task Force in rural Tumaco, Nariño, led to the discovery of 1,471,710,000 Colombian pesos, at the time they were being transported illegally by several individuals, on board a boat. Apparently, this money would belong to the residual Organized Armed Group Oliver Sinisterra.
The events were reported in La Chajal, during a river control checkpoint on the Chagüí river, carried out by troops of the Navy Infantry Battalion No.40, attached to the Navy Infantry Brigade No.4, where the ship Sólo es mejor, manned by two individuals, was inspected by the military officers, who identified four sacks that apparently contained rice. However, when checking within each of the bags, several packages with Colombian currencies were found.
The crew of the boat, who did not demonstrate the legal provenance of the money, sought to bribe the NCO of Colombian navy in command of the operation 100 million pesos, but he put their principles and values first and proceeded immediately to reject the proposal, capturing the two men and finding the cash.
The foreign currency, the two individuals and the boat were put into custody of the CTI (Technical Investigations Corps) of the Prosecutor's Office. Those captured must respond before the authorities for the crimes of money laundering and bribery.
It is presumed that this money is the product of the drug trafficking, which hits the finances of the Residual Organized Armed Group Oliver Sinisterra.
Source: press - Colombian Navy