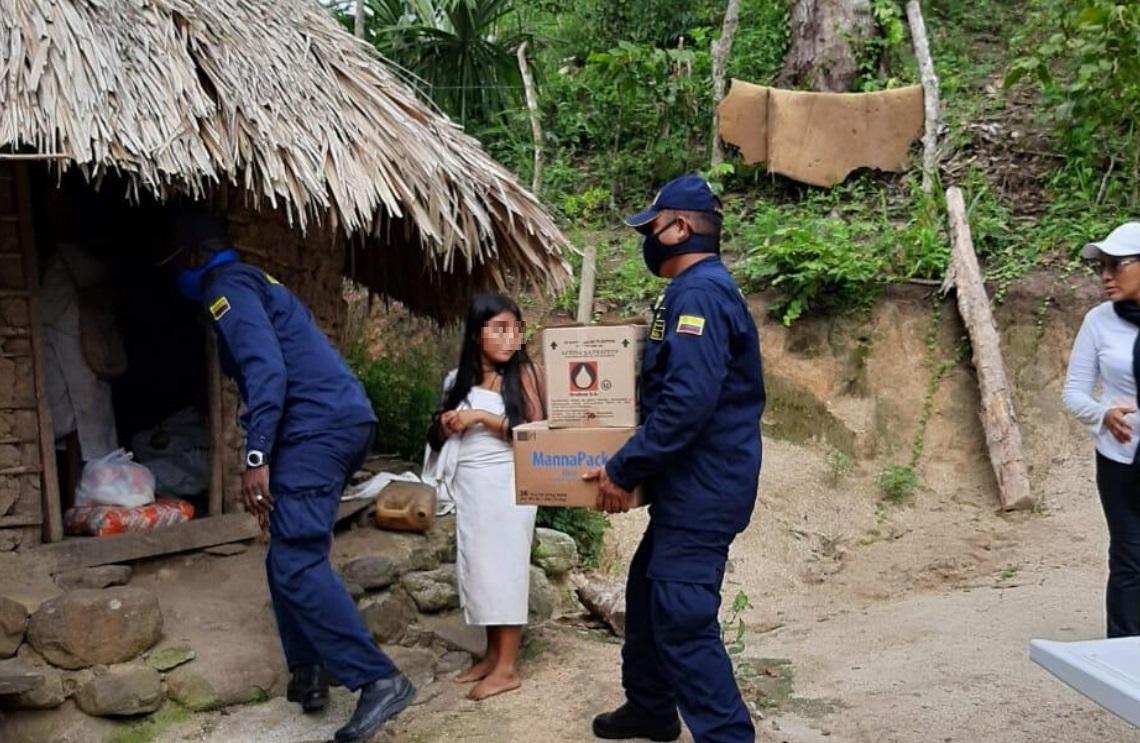 The Colombian Navy, through the Santa Marta Coast Guard Station, along with social leaders, supported the transportation, accompaniment and distribution of dozens of humanitarian kits of aid for the indigenous communities of Tayku, Mokana and Kankuama, in the Sierra Nevada de Santa Marta.
After coordination and rapprochement with the indigenous leaders of the Tayrona National Natural Park sector, members of the Naval Institution reached the Tayku community with medical aid. During this tour, the communities of Mokana and Kankuama in the Minca sector were in the same way visited and benefited, who received aid from the hands of the Colombian Navy crews, timely supporting these inhabitants, representatives of ancient culture.
During the Mandatory Preventive Isolation due to the covid-19, the needs of these vulnerable inhabitants have increased, so the Security forces have been working tirelessly in the search for solutions to the crisis, while strengthening with this type of operations the importance and priority of ensuring the protection of indigenous communities, their uses and customs.
 # CorazonAzuLado #QuedateEnCasa #EstaEnTusManos
Source: press - Colombian Navy