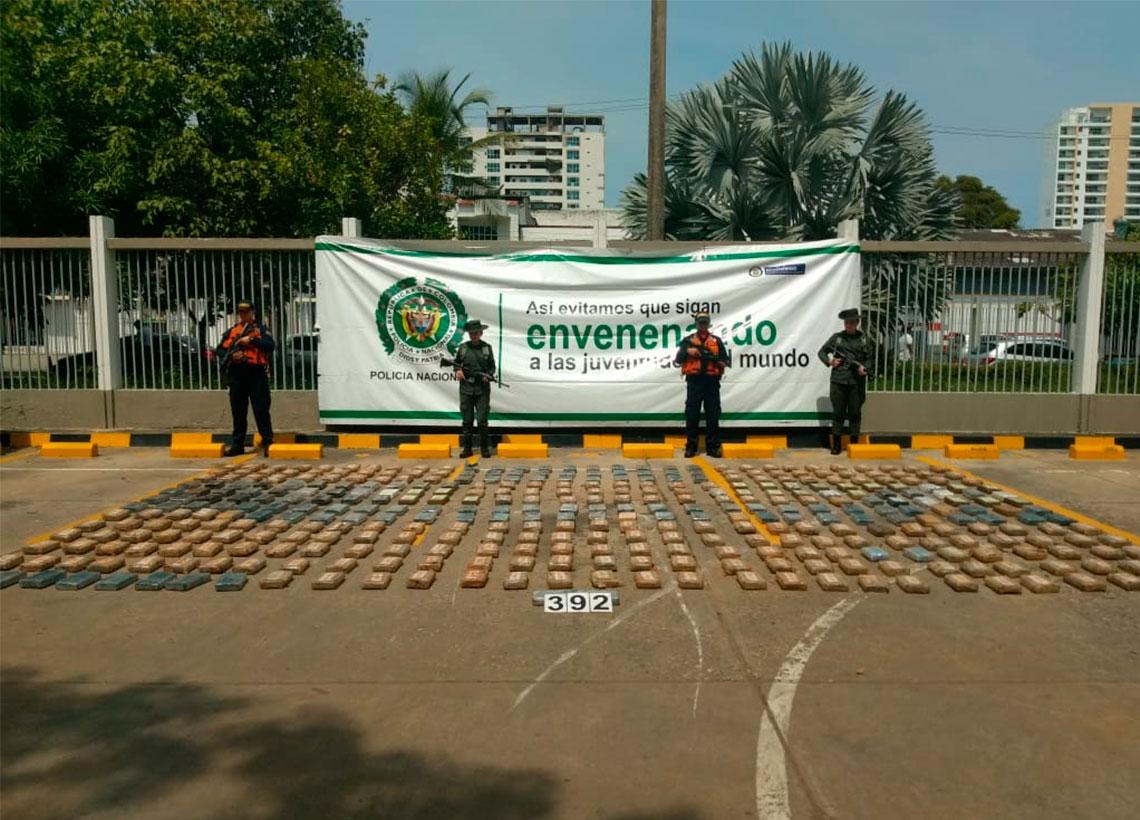 In a coordinated operation, carried out by units of the National Navy, the National Police and the Office of the Attorney General, against drug trafficking organizations that commit crimes in the Colombian Caribbean, the finding 392 packages of high purity cocaine hydrochloride was possible; the drug had the Dominican Republic as final destination.
Through the citizen collaboration program "Network of allies", information was received about a series of suspicious movements inside a sea port of Cartagena, in Bolívar, so the physical inspection of several containers was carried out, achieving the Detection of 13 sacks containing about 400 kilograms of drug, which later were confirmed to be cocaine hydrochloride.
According to sources of information, the cocaine would belong to a drug trafficking structure associated with the Organized Armed Group (GAO) known as Clan del Golfo, which has criminal alliances within the maritime ports and terminals of Central America and Europe.
It is estimated that the value of this cargo in the North American black market would cost close to 14 million dollars, a figure that, thanks to the decisive operation of the National Navy in coordination with judicial authorities, will not enter the finances of the organizations of transnational criminality.
Source: Caribbean Naval Force