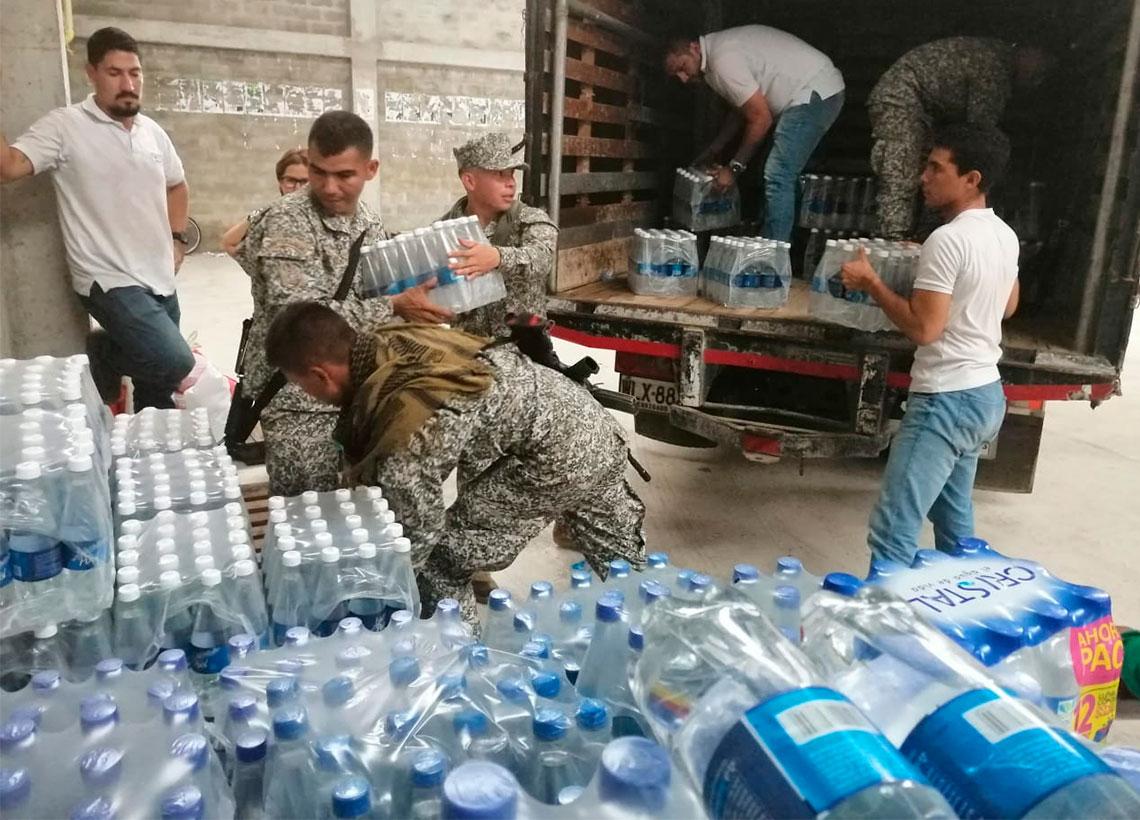 Crews of the Task Force against Drug Trafficking No.73 'Neptuno' and the Fluvial Infantry Battalion No.16 of the Colombian Navy, moved on Saturday morning to places damaged by heavy rains and the overflow of the river San José; these climate conditions caused the red alert statement to support these regions during this emergency.
The personnel of the Colombian Navy in a joint, coordinated and interagency operation with the Security forces and other State institutions, including the Municipal government of Apartadó and the Administrative Department of the System for the Prevention, Assistance and Recovery of Disasters of Antioquia, DAPARD, is supporting the classification and organization of donations, consisting of drinking water, non-perishable food, mattresses and clothing, to provide humanitarian assistance to the community.
In the same way, the Colombian Navy put into service two river units, if required, to evacuate hit people who are in areas of difficult access, in order to support the environmental emergency.
Source: Caribbean Naval Force