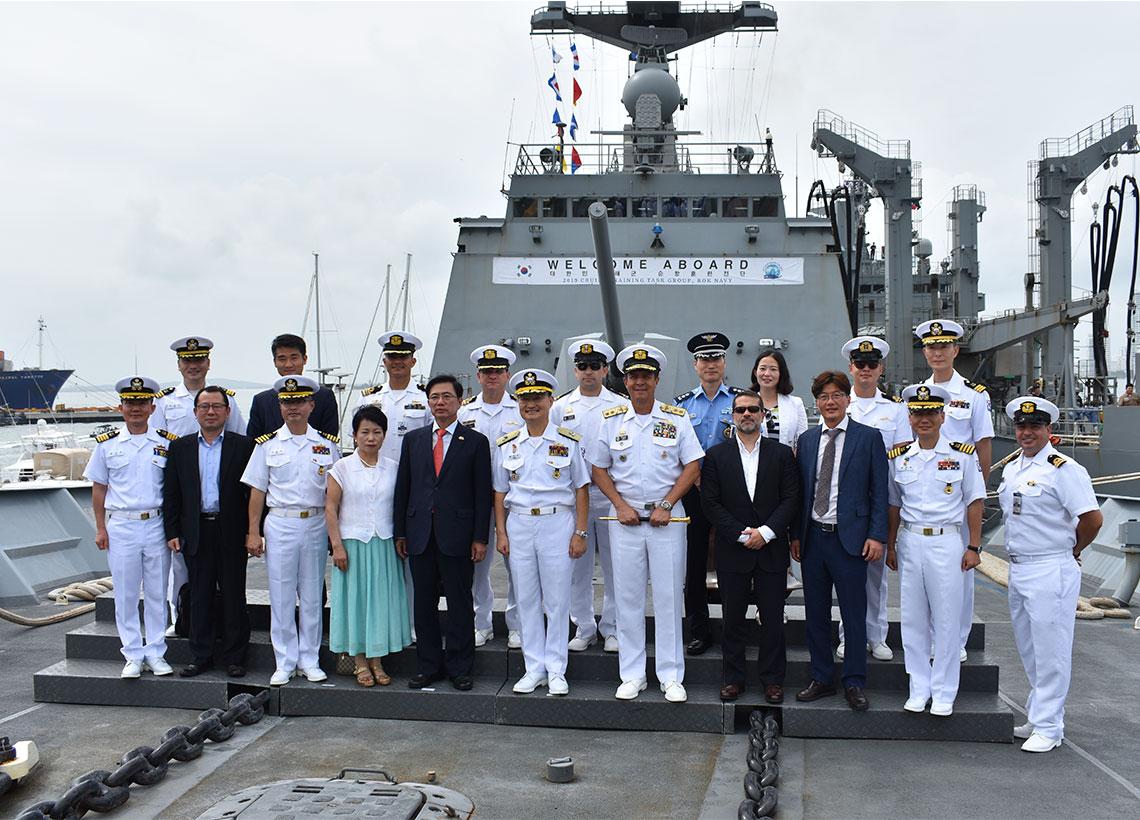 Rear Admiral Francisco Cubides Granados, Director of the Naval School of Cadets received them at the Edurbe Tourist Pier.
The South Korean ships Munmu the Great and the Hwacheon arrived in Cartagena, in the department of Bolívar, with 600 crew members, including 140 Cadets, 14 of whom are women, to strengthen ties with the Colombian Navy and the Naval Cadet School 'Almirante Padilla'.
Among the activities scheduled by the crew of South Korean ships, on Saturday, November 30, a wreath laying ceremony took place at the Korean War Veterans Monument in the Navy Park. That same day, at 5 in the afternoon a cultural show was held, it included traditional dance, magic, taekwondo, dances and songs. A cultural agenda that was attended by visitors and locals.
In the same way, a visit to the Naval School of Cadets 'Admiral Padilla' was scheduled for a sports exchange conducted by young people who are trained to be officers of the two countries.
The ships will open their doors for the public at the Edurbe Tourist Pier, on Saturday from 10 in the morning to 2 in the afternoon.
Coming from North Folk, Virginia (USA), South Korean ships total 148 days of navigation. This Sunday, at four o'clock in the afternoon they will sail to San Diego to continue their journey of instruction of Cadets.
Source: Naval School of Cadets 'Admiral Padilla'