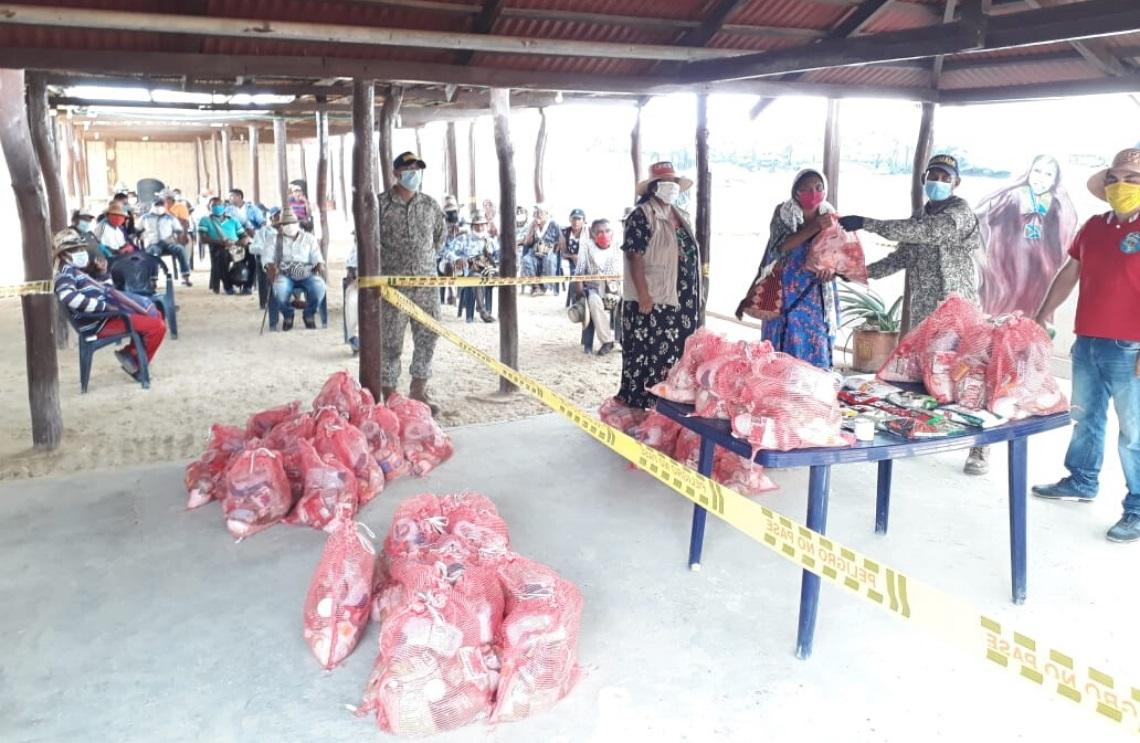 Thanks to the spirit of solidarity and the inter-institutional work conducted by the Colombian Navy, the El Nogal Foundation and the Davivienda bank, it was possible to bring more than 1,500 kits of humanitarian aid represented in basic necessity products of the family basket for indigenous Wayúu communities in the municipality of Manaure, in the department of La Guajira; it is a humanitarian gesture that is intended to give support during the national contingency due to covid-19.
The arrival of humanitarian aid to the municipality is the result of the logistical support of a convoy consisting of Navistar Defense-type trucks and Humvee vehicles of the Navy Infantry Mobility Battalion No.1, whose crew are responsible for transporting and distributing, in company of the members of the participating institutions, these food kits that seek to supply the most vulnerable communities in the Guajira department.
The Caribbean Naval Force has permanently supported this type of activity for the benefit of the inhabitants of La Guajira, making available its logistical resources and human talent to achieve the timely distribution of humanitarian aid represented in drinking water, boxes of fortified rice, Bienestarina (food supplement) and food baskets, which have contributed to strengthening the food security and well-being of these inhabitants prioritized by the State.
#QuedateEnCasa # CorazónAzulado #EstaEnTusManos
Source: Press - Colombian Navy