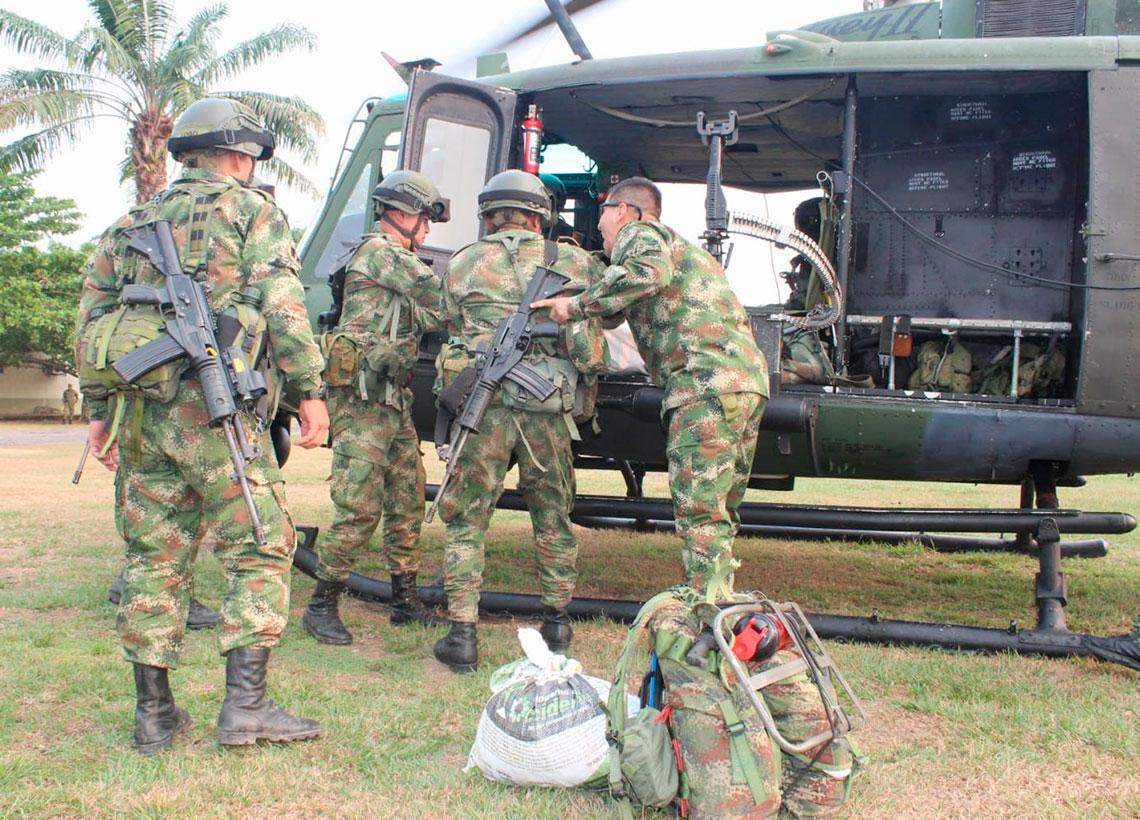 The troops were carrying out military operations to provide security in the region.
In the Villanueva hamlet, in the municipality of San Pablo, south of department of Bolívar, there were clashes between troops of the Fifth Brigade, of the Second Division of the National Army, and members of the front Héroes y Mártires de Santa Rosa of the GAO ELN,, which left a death in the course of this military operation.
The individual carried a rifle, magazines, ammunition for it and 4 hand grenades. In the same events, another member of the GAO was wounded, who was evacuated of the zone. In the firefights, a soldier of the Nueva Granada Artillery Battalion was wounded by a bullet impact and immediately was evacuated to a health center in Barrancabermeja, where he received medical assistance; he is reported to be out of danger.
In the last week, the National Army has exercised control operations over the sector of the south of the department of Bolívar and in the south of the department of Cesar, which have left results such as the capture of the second ringleader of the front Luis José Solano Sepúlveda of the GAO ELN, 8 captures of members of organized crime groups and 8 captures for common crimes.
In addition, troops also have achieved the discovery and destruction of a coca base paste laboratory, and 6 seedbeds, and the eradication of 15 hectares of illicit plantations, finding more than 33,000 gallons of fuel that would have a cost of 270 million pesos; in the same way they found a rifle and a gun, 52 cartridges of different calibers and 150 electric detonators.
These results are a contribution to the security of the region because they mitigate the criminal operations of the GAO ELN, weakening its armed, financial, logistics and support networks, and prevent the execution of terrorist operations against the Security forces and neutralized the mobility routes used for their illegal activities.
Source: Fifth Brigade -  National Army