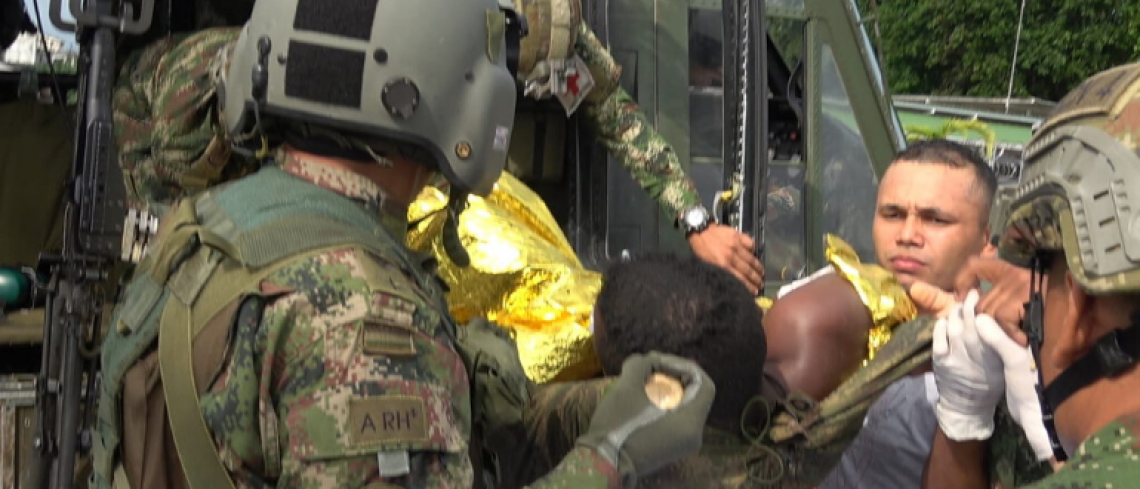 In an operation carried out by troops of the Rapid Deployment Force No. 2, in the village El Piri in the municipality of Roberto Payán, department of Nariño, against the Organized Armed Group – (residual) 'Oliver Sinisterra', in military operations an individual died and one other was captured, who was immediately treated by combat nurses, who provided him with first aid and stabilized him.
The Oliver Sinisterra structure is responsible for the forced displacement of hundreds of families in recent months in the Telembí Triangle, the municipality of Roberto Payán and Unión Río Chagüí de Tumaco Community Council. In the same way, they would be responsible for the attack with improvised explosive device which hit a minor of age. Due to the severity of the injuries his legs were amputated.
It is important to say that the point where the firefight occurred is close to Roberto Payán's Los Negritos village, where, in recent days, three people were killed by an improvised explosive device that was in a coca plantation.