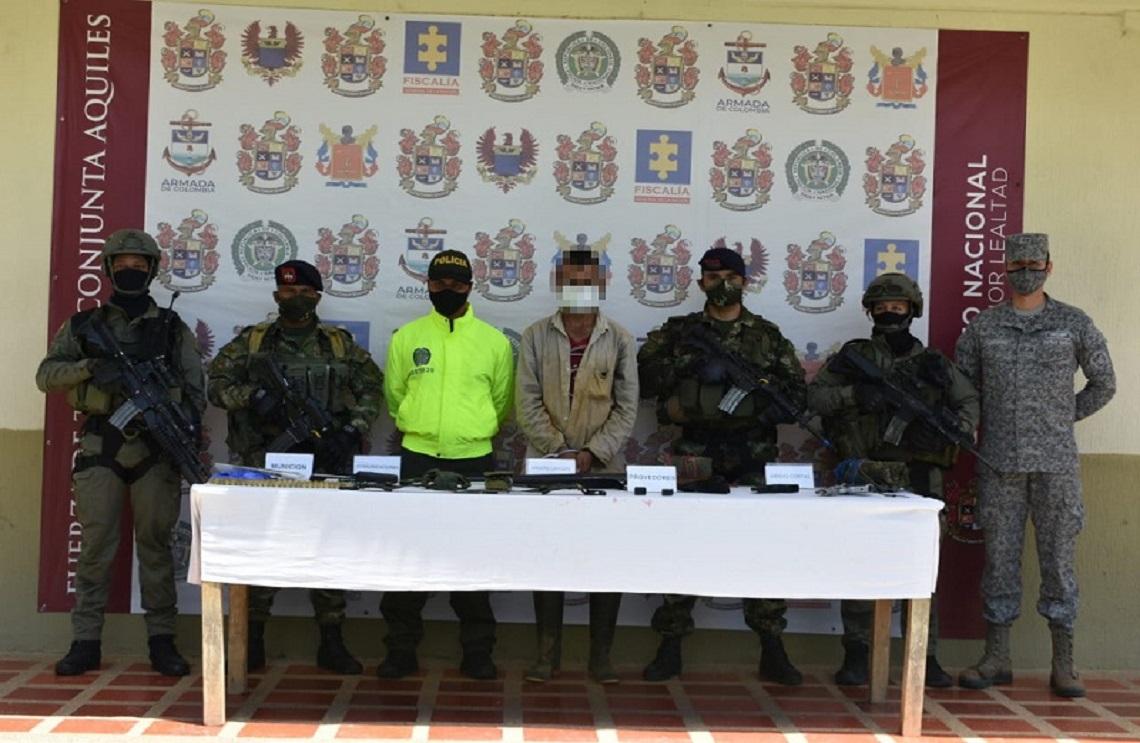 Alias ​​Romaña is in the most wanted list in the Bajo Cauca region in Antioquia. With more than 15 years of criminal experience, he would be responsible for the murder of social leaders, extortion and displacement in the Bajo Cauca and southern Córdoba department.
Troops of the National Army, in military and police operations conducted in a sustained manner against crime in the department of Antioquia, with the support of the Colombian Air Force, the Police and the Specialized Investigative Unit of the Prosecutor's Office, in charge of clarifying Homicides of social leaders and human rights defenders, and responding to early warning No. 009 of 2018, neutralized in the course of military operations the individual known by the alias Romaña, said to be the armed ringleader of the Organized Armed Group,  GAO, Caparros.
As a result of the military and police operation being carried out in Bajo Cauca, in Antioquia, and thanks to the information provided by the Civic Participation Network, the troops of the National Army arrived by land and air to Ponciano Alto, in the municipality of Cáceres, in Antioquia, where there was a confrontation against criminals of the GAO Caparros, which resulted in the death in development of military operations of the individual known with the alias Romagna, the capture of another individual known as Barbas, who was put into custody of the authorities. The discovery of two small firearms, one long weapon, two magazines, 37 cartridges, abundant war material of military accessories and communications were also possible.
"Romaña", 50, would have spent more than 15 years in criminal organizations. He would have belonged to the former AUC (self-defense forces of Colombia), he would be in charge of collecting the money extorted from merchants and peasants in Tarazá, Cáceres, Cuacasia and southern Córdoba. In the same way, he would be in charge of ordering and coordinating assassinations of social leaders and he would be responsible for forced displacement in the region.
This individual was a trusted man of alias Cain, maximum ringleader of the Caparros, which is why Romagna had been delegated as a liaison with the ringleaders of the residual organized armed groups E18 and E36, with the Mártires de Tarazá front, of the ELN, and with organized crime groups of the Aburrá Valley, with the purpose of strengthening the armed wing to maintain the confrontation against the Clan del Golfo.
Alias ​​Romaña had an arrest warrant for the crimes of conspiracy to commit an aggravated crime, aggravated homicide; manufacture, trafficking and carrying of firearms, ammunition and explosives and elements of restricted and exclusive use of the Military Forces. This individual would in the same way be responsible for the criminal training of the members of the GAO Caparros and the forced recruitment of minors.
Source: National Army - News Agency