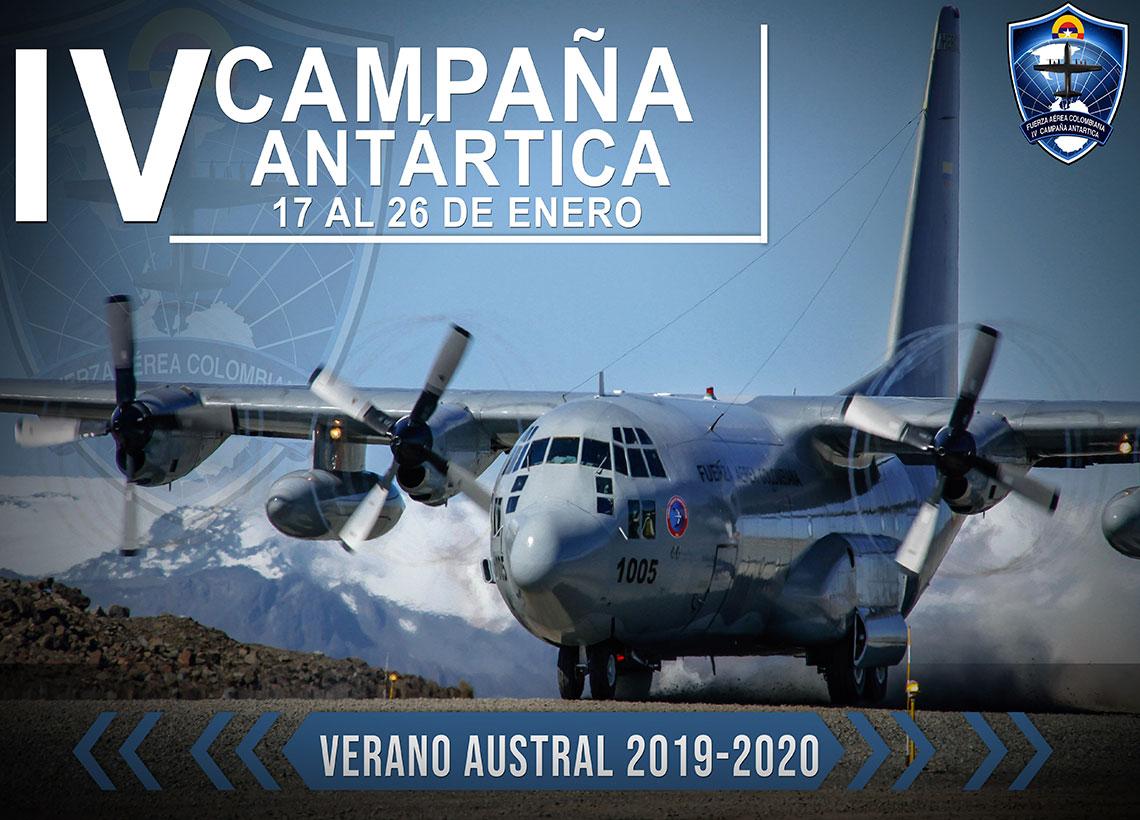 On January 17, a new scientific journey of the Colombian Air Force to the Antarctic will begin in Bogotá, which will take place in the summer of the south of the Planet 2019-2020. At the Air Transport Military Command - CATAM, an aircraft C-130 Hercules will take off with its crew and part of the researchers that make up the VI Scientific Expedition and the IV Antarctic Campaign of the Institution as part of the Colombian Antarctic Program.
In a fully autonomous operation, 20 officers and 18 noncommissioned officers that make up the Colombian Air Force group will board the C-130 in Bogotá to fly to Santiago de Chile, then to the Punta Arenas air base, to finally land on the runway of the TTE airport. Rodolfo Marsh on King George Island and start the scientific expedition.
The Antarctic program of the Colombian Air Force aims to contribute to the presence of Colombia, through Scientific Research to the discovery of Antarctica; during this expedition scientists will carried out projects such as:
• Identification and characterization of meteorological phenomena dangerous for air navigation associated with the Antarctic cyclonic systems.
• Identification of operational hazards in Antarctica for the operation of the Colombian Air Force.
• Satellite communications of the Colombian Air Force in Antarctica.
• Studies for Colombian space analog missions in Antarctica.
• Implementation of a wind turbine in Antarctica, in its phase III
The crew of the C-130 Hercules, composed of trained pilots and technicians certified in polar operations with more than 12 Antarctic cruises, will execute this new campaign completely autonomously under the natural conditions of this type of missions such as icing, heavy winds and low visibility; facing an extremely variable operation, especially during the southern summer season, which requires all the knowledge and preparation of the crews, to achieve an appropriate interpretation of the meteorological phenomena being able to carried out the mission safely and successfully.
The VI Scientific Expedition and IV Antarctic Campaign will end on January 26.
Source: Colombian Air Force