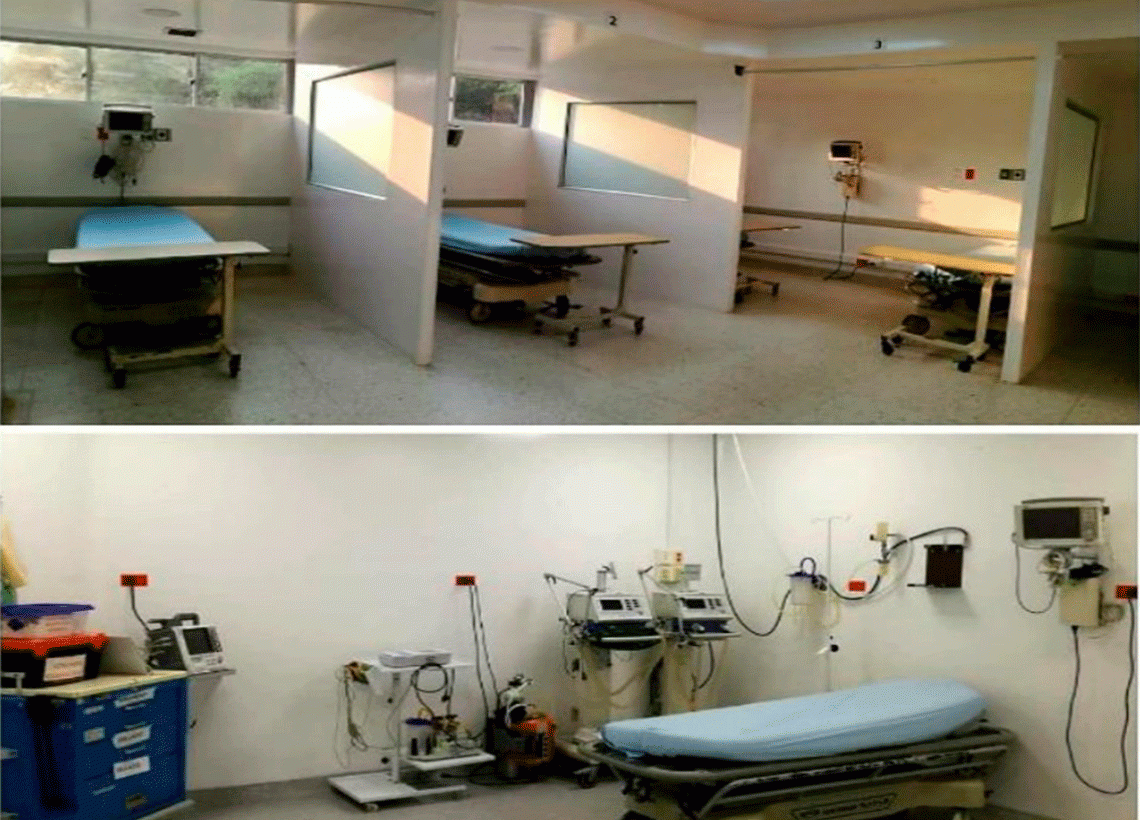 More than 33,000 users of the Colombian southeast will benefit of the reopening of the priority assistance unit of the east in the Military base of Apiay, as from March 6 of this year.
It is an effort and joint management conducted by the Fourth Division and the Seventh Brigade of the National Army with the Gobernación del Meta, through Law 418 with an investment of 2,000 million pesos, that included the refurbishment and global maintenance of this unit. It also includes hospitalization services, priority care, imaging and outpatient consultation.
On average, 90 or 110 patients are treated daily in these facilities by a professional health team that complements the functionality of this improvement.
Tuesday, March 19, 2019 By MERYBRA
Air Force participates in prevention campaigns in schools of Rionegro, in Antioquia
As part of the operations and activities carried out jointly and in coordination with the Security forces and the Mayor's Office of Rionegro, in the department of Antioquia, campaigns are conducted with high school students of the schools of the municipality, with the aim of creating awareness regarding the consumption of narcotics , sexual crimes and interfamily violence.
Air Combat Command No.5 participates in these activities through the Safety and Defense Group of Air Bases, with their trained dogs, resulting in the finding of substances such as marijuana, "Bazuco" (crack), heroin, and cocaine, among others.
In an articulated way with the municipal administration, campaigns like this one will be continuous, which will led young people to become aware of the consequences and the irreparable damage caused by the consumption, sale and distribution of these psychoactive compounds.
Source: Colombian Air Force