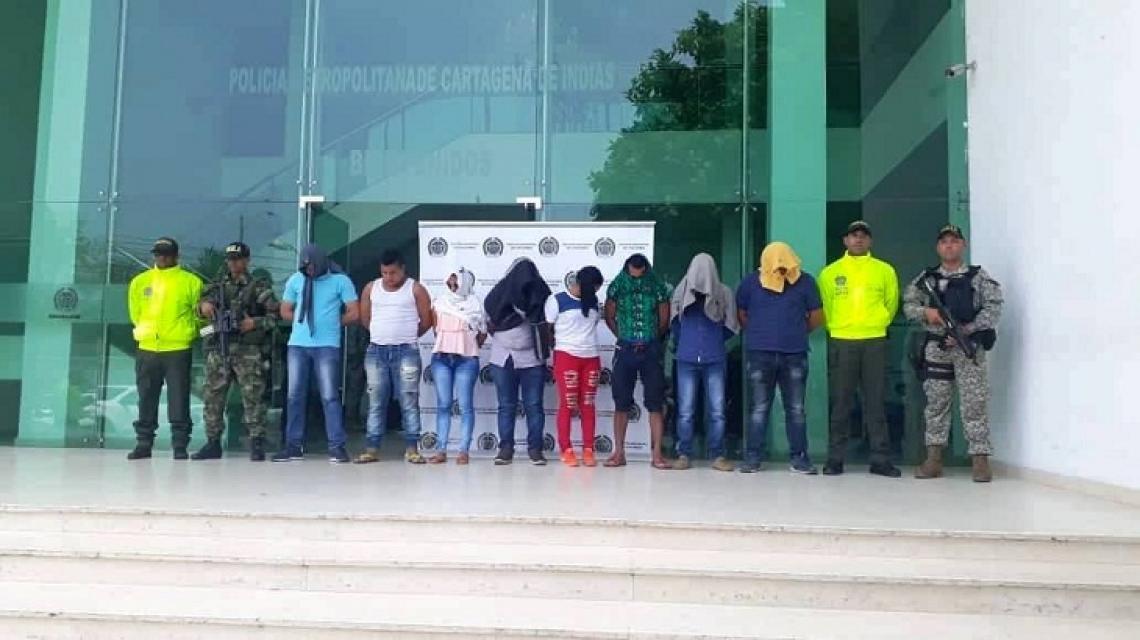 After effective intelligence work, troops of the Unified operation Group for Personal Freedom Militar Gaula (Anti-Extortion and Anti-Kidnapping Group) – Bolívar, of the Navy of Colombia; The National Army and units of the National Police, carried out a decisive operation in the municipalities of Achí, Barrancodeloba and Montecristo, south of the department of Bolívar, achieving the capture of seven men and a woman for the offenses of conspiracy to commit extortion, and manufacture and trafficking of narcotics.
The eight captured, who belonged to the structure "Erlin Pino Duarte" of the Organized Armed Group GAO "Clan del Golfo", for several months made economic demands to farmers, merchants, transporters and growers on the banks of the Cauca River, in in the departments of Bolívar and Antioquia.
Simultaneously, the Military Gaula (Anti-Extortion and Anti-Kidnapping Group) - Sucre, in coordination with officials of the Technical Investigation Corps of the Prosecutor's Office, captured Juan Manuel Ramírez in the El Salado neighborhood of the city of Ibagué, department of Tolima, who, since 2016, committed the crime of extortion, through intimidation calls against his victims, in which he pretended to be commander of the extinct United Self-Defense Forces of Colombia. After the judicial process, this individual, 29, was put into prison.
So far in 2019, the Unified operation Groups for Personal Freedom of the Marine Infantry Brigade No.1, have captured 26 individuals accused of the crime of extortion, as part of the Unified operation in the fight against this crime, in the areas under their responsibility.
Source: Navy of Colombia