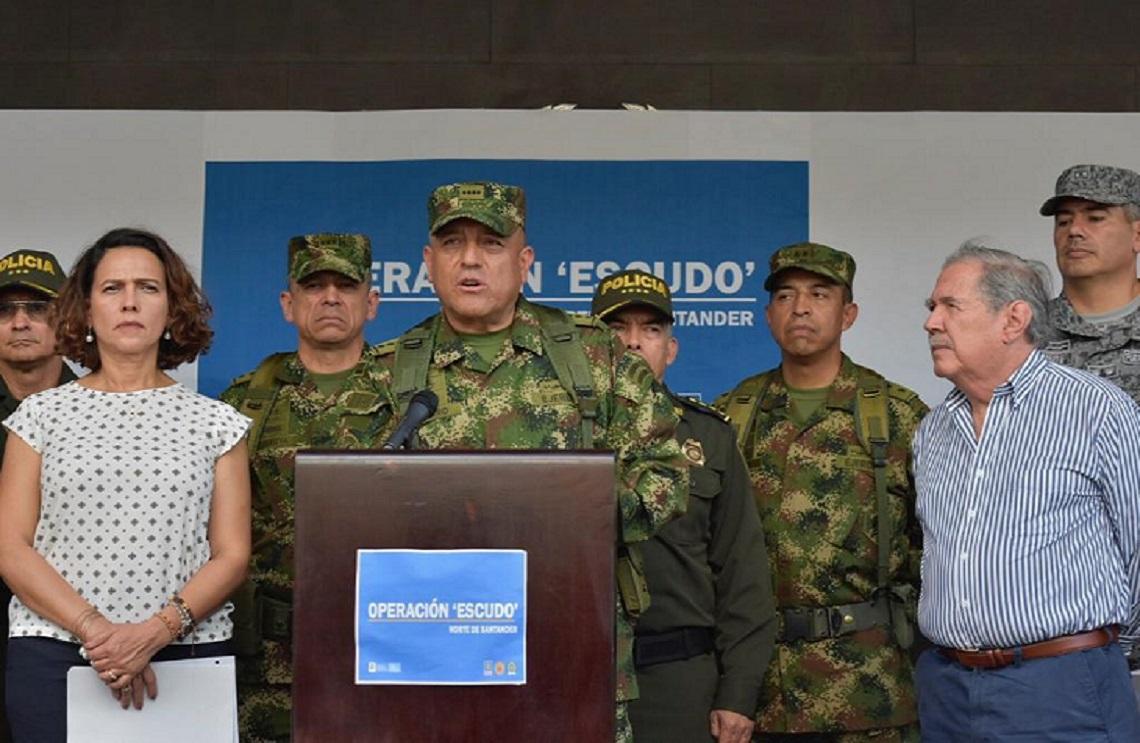 This is an operation in which, for the first time, the National Government, the National Attorney General's Office, the Military Forces, the National Police, with the support of the Judicial branch, coordinated in the region and worked jointly.
The 'Escudo' operation was coordinated in order to counteract the criminal threats generated by illegal activities and criminal structures that would be related to attacks on social leaders and homicides in Norte de Santander and the Catatumbo subregion. More than a thousand members of the different military forces participated in conjunction with the Prosecutor's Office.
Thanks to the denunciation of the citizens, 5 criminal organizations were dismantled, including one transnational called 'Tren d'aragua', made up of Venezuelan citizens who tried to position themselves unsuccessfully in the border area.
Balance
The most hit criminal structure was the ELN (26 captures), followed by 'Los Rastrojos' (13 captures), 'Los Pelusos' (6 captures) and the Residual Organized Armed Group 33 (5 captures).
In total, 143 people were captured, 103 by court warrants after investigative processes and 40 in flagrancy.
With the 'Operation Escudo', organizations perpetrating fuel theft, illegal mining and drug trafficking were beaten, leading to the discovery of about three tons of cocaine.
14 municipalities in Norte de Santander benefited from this institutional operation, which covered 90 percent of the Catatumbo territory.
For the National Government, it is an objective, through the Ministry of Defense and all its allied institutions, to guarantee citizen tranquility and those who have received threats of the violence groups.
The first operation of this type was carried out in the lower Cauca and southern Córdoba where 111 captures were made. Together, 52 illegal mines were intervened and 22 cocaine laboratories were destroyed.
Source: Office of the Attorney General