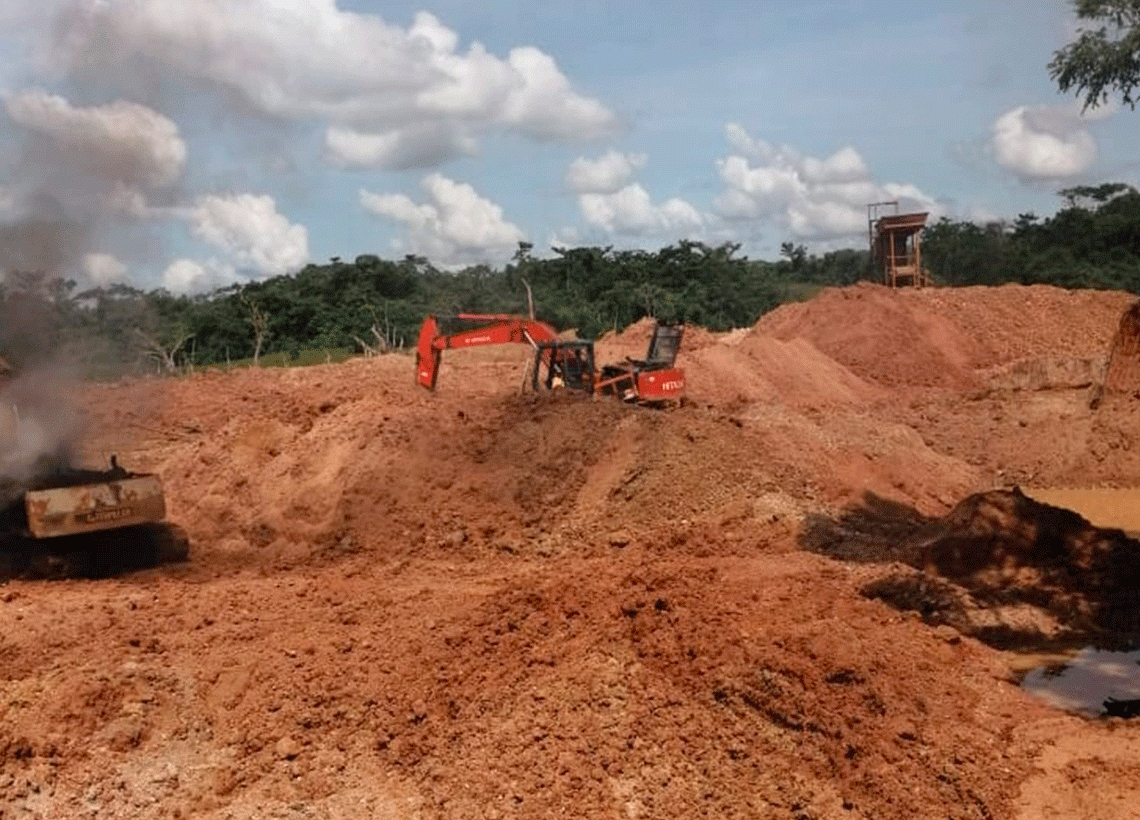 A serious environmental damage in the Río Man village in Cáceres, Antioquia, was detected by the Colombian Military Forces, this destruction, caused by illegal mining, finances Organized Armed Groups such as 'Los Caparros'. Seeking to stop this practice, a joint, coordinated and interagency operation was launched and eight people were captured in flagrancy in five gold mining units.
Thanks to intelligence information provided by the Colombian Air Force of the Air Combat Command No.5 and the National Army, it was possible to establish the sources of illegal exploitation of mining, which led the Police and the CTI (Technical Investigations Corps) of the Prosecutor to capture the people who were committing this crime in the area and were deteriorating the natural and strategic resources of the Nation.
The Office of the Specialized Prosecutor for Environment and Human Rights estimates that the cost of repairing this damage to nature would be around 2,000 million pesos.
These types of operations ratify the commitment of the Military and Police Forces to the protection of the environment, generating more decisive actions against illegal mining.
Source: Colombian Air Force