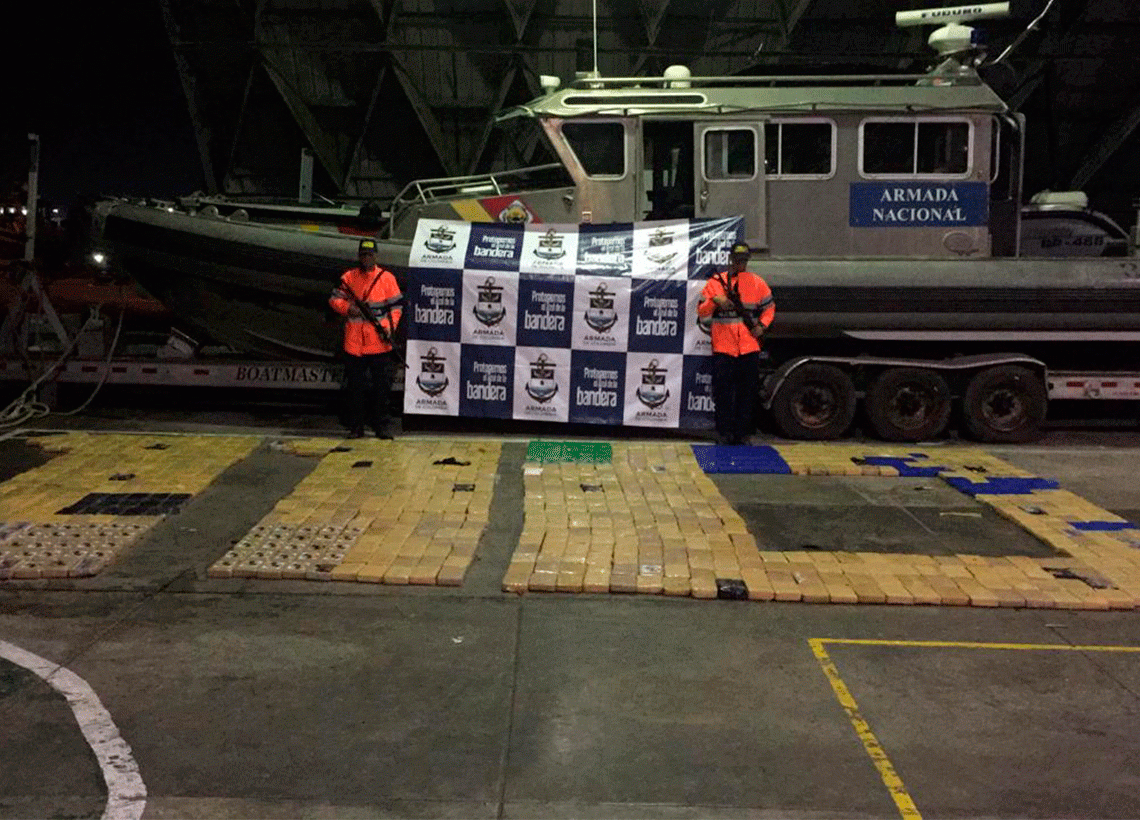 The Navy of Colombia, through the Naval Force of the Pacific, in joint operation with the Colombian Air Force, dealt a new blow to drug trafficking, when conducting the interception of a semi-submarine that was sailing 50 nautical miles from the District of Buenaventura, in the Colombian Pacific; it was carrying 890 kilograms of cocaine hydrochloride.
In surveillance and control operations, based on the analysis of the Naval Intelligence information, it was possible to find and intercept a semi-submarine, manned by three individuals, who when noticing the presence of military personnel, abandoned it and jumped to the sea. Given this action, the activation of a search and rescue operation was generated by the Naval Institution, where Coast Guard Units of the Pacific Naval Force rescue two people; at the moment the search for a missing individual continues.
During the inspection of the ship, 890 kilograms of cocaine hydrochloride were found, preventing drug trafficking organizations from receiving more than US$ 29 million. The semi-submarine sank.
The two rescued individuals are an Ecuadorian and a Colombian and will be prosecuted for the offenses established in the Colombian Criminal Code, traffic, manufacture or transport of narcotics, as well as for the use, construction, commercialization and / or possession of semi-submarines or submarines.
The Colombian Navy in 2019 in the Colombian Pacific through the Pacific Naval Force, has found 24 semi-submarines and 109.5 tons of this drug.
Source: Pacific Naval Force