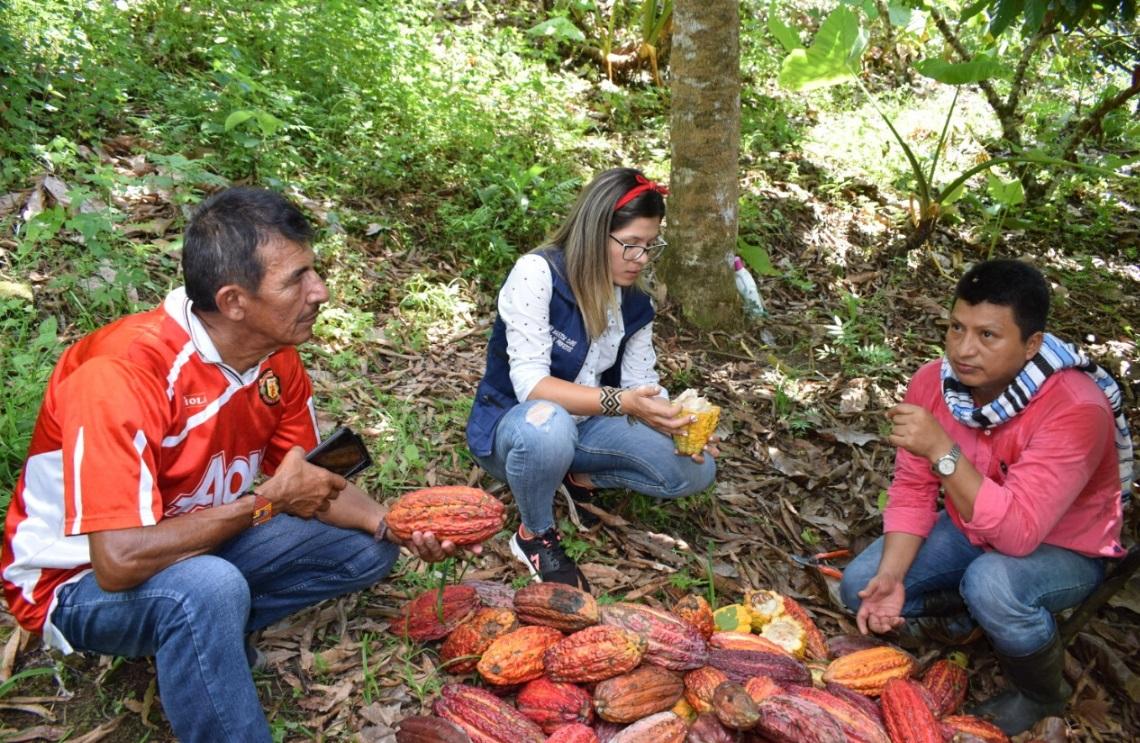 A group of peasants of the south of Caquetá, tired of the violence generated by plantations for illicit use, decided to promote the almond of love, and with the support of institutions such as the National Army and international cooperation agencies seek to enter the world market.
Today the fields in the municipality of San José del Fragua, south of the department of Caquetá, are not the same as those of two decades ago. In its valleys and mountains, the immense green carpet formed by the coca bushes can no longer be seen, but instead the color of other alternative plantations that are replacing it, such as Cacao.
A group of 51 families, tired of the ravages of coca, decided to promote the almond of love and establish the Agricultural Association of Cacao growers of San José del Fragua, which owns 120 hectares, and produce 250 kilograms of chocolate per hectare, in a wide range that includes table presentations, bitter and fine chocolate.
That is why institutions such as the National Army, through the Fe in Colombia program, and the Juanambú Battalion, of the Sixth Division, have been working to strengthen this peasant association. Thus, in 2017, they got the support of the Turkish Cooperation Agency, TIKA, and received a toaster and a mill to optimize production.
In the same way, with the program known as Territories of Opportunity that operates resources of the Usaid (United States Agency for International Development), work is being carried out on the implementation of the identity of Cacao, in order to achieve the standards of the major brands, and enter the European and Asian market, understanding they are an alternative for the marketing of Latin American agricultural products.
This initiative in the same way has the support of the Municipal Mayor's Office of San José del Fragua; the National Apprenticeship Service, Sena; the University of the Amazonas and programs such as Commercial Alliances, as well as Conservation and Governance that have made their contribution in technical and practical advice to improve the quality of the grain, intervening in the harvest and post-harvest phase, demonstrating that through the union of efforts the country lands become great.
Source: Comprehensive Action and Development Command, CAAID