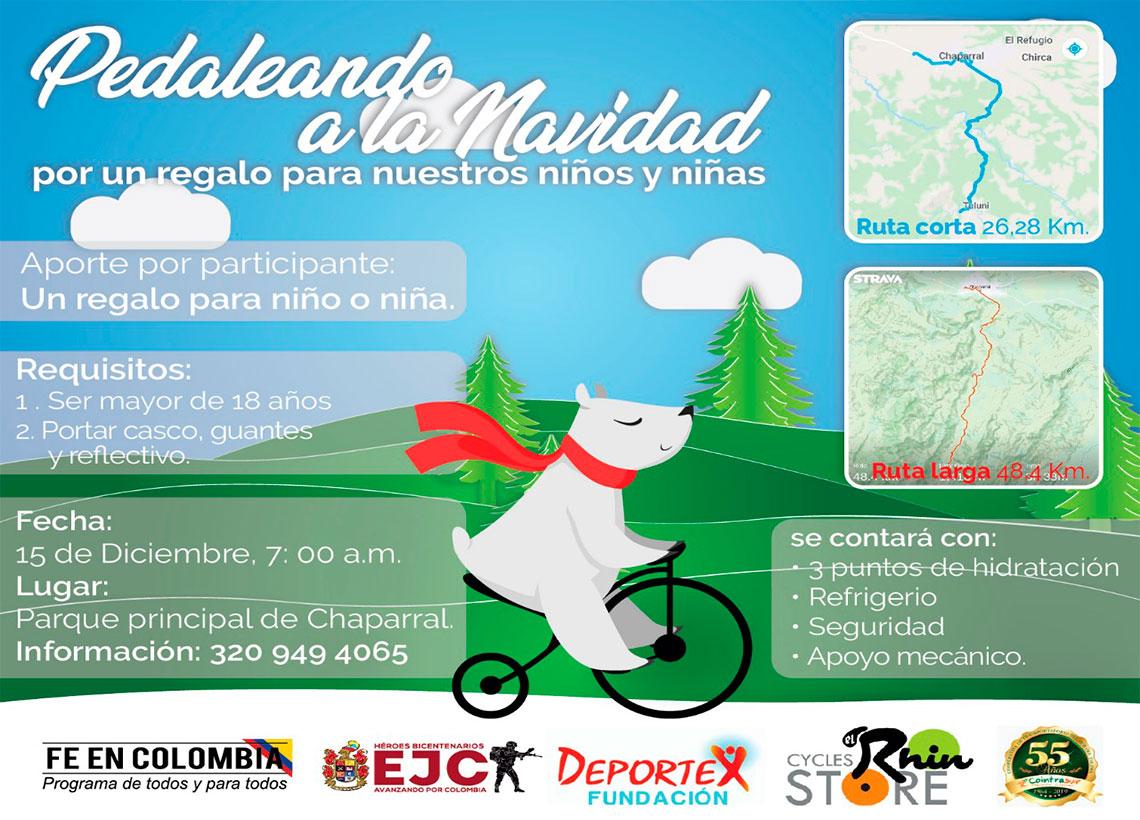 The National Army sports initiative and the Fe Colombia program seek to unite the cyclists' guild to distribute presents to children in the rural area of ​​Chaparral.
The National Army, through its Fe en Colombia program, extends the invitation to all cycling-loving athletes to pedal for only one purpose: to bring joy and a smile to the children of southern Tolima during this Christmas season.
The activity that will take place this Sunday, December 15, seeks that each participant comes with a present for a child. The route will begin in the main park of the municipality of Chaparral at 7:00 a.m., and will have a route of about 48 kilometers on the road that leads to the Villa Hermosa village.
Those interested in this activity must be of legal age and wear their safety implements (helmet, gloves and reflective materials).
It is worth noting that the safety of the route will be in charge of the bicentenary heroes of the Zeus Stabilization and Consolidation Operational Command, and the event will have three hydration points, refreshments and mechanical accompaniment.
Making the most vulnerable children in Tolima happy is very easy, let's participate.
Source: Comprehensive Action and Development Support Command - CAAID