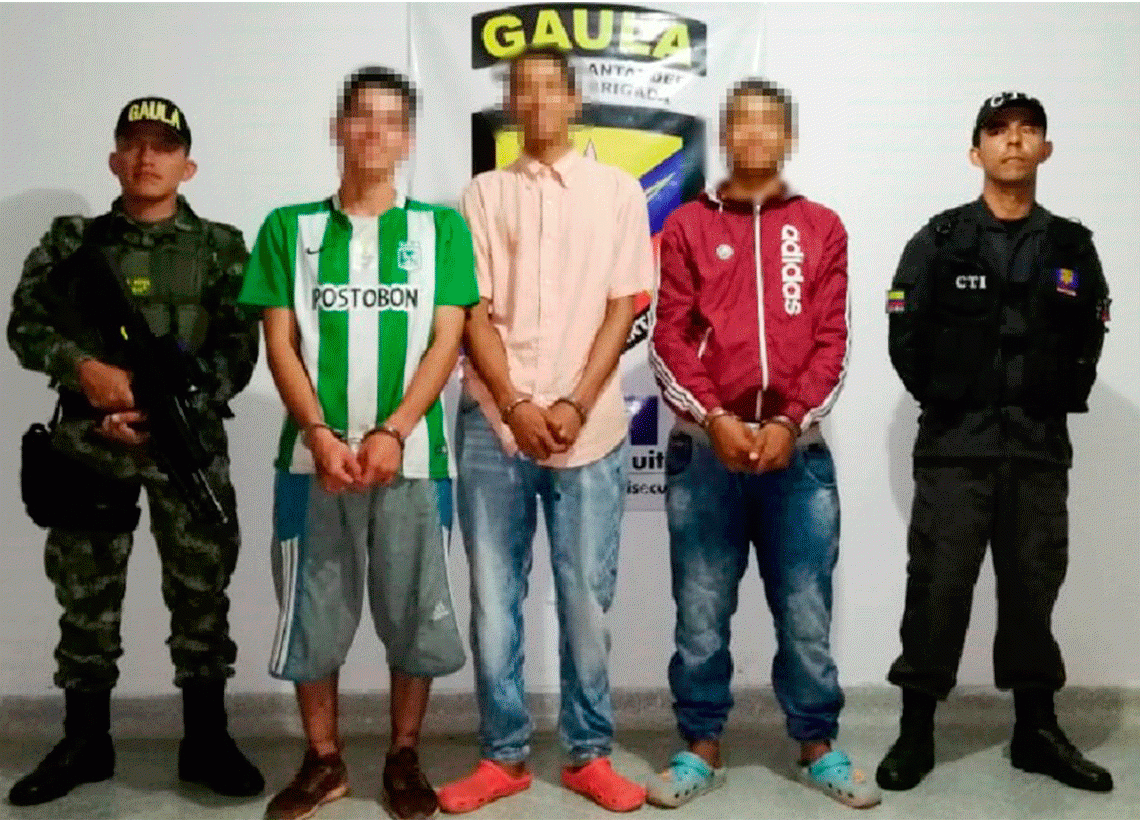 Three individuals extorted shopkeepers and merchants of the municipality under threats and intimidation.
In development of the Operation "Mayor Pedro Pascacio Martinez", troops of the Military Gaula (Anti-Extortion and Anti-Kidnapping Group) of Santander of the Fifth Brigade, of the Second Division, could dismantle the group called 'Los Carabali', which perpetrated extortions against shopkeepers and merchants in the municipality of Piedecuesta, in the department of Santander.
This criminal group, made up of three members, two of them brothers, carried out intimidations to their victims, demanding a daily monetary payment in exchange for not attacking them of their businesses activity assets.
The individuals, 19 and 20, arrived at commercial establishments, consumed food and beverages that they did not pay and in turn they demanded the payment of the extortion payment, if victims did not accede to their pressures the individuals threatened to attack the victims with different types of weapons.
Thanks to the denunciation of the people and after months of follow-up with the support of the CTI (Technical Investigations Corps), attached to the Gaula (Anti-Extortion and Anti-Kidnapping Group), it was possible to identify the individuals and issue the arrest warrants to put them into prison for the crime of extortion.
Source: Fifth Brigade of the National Army