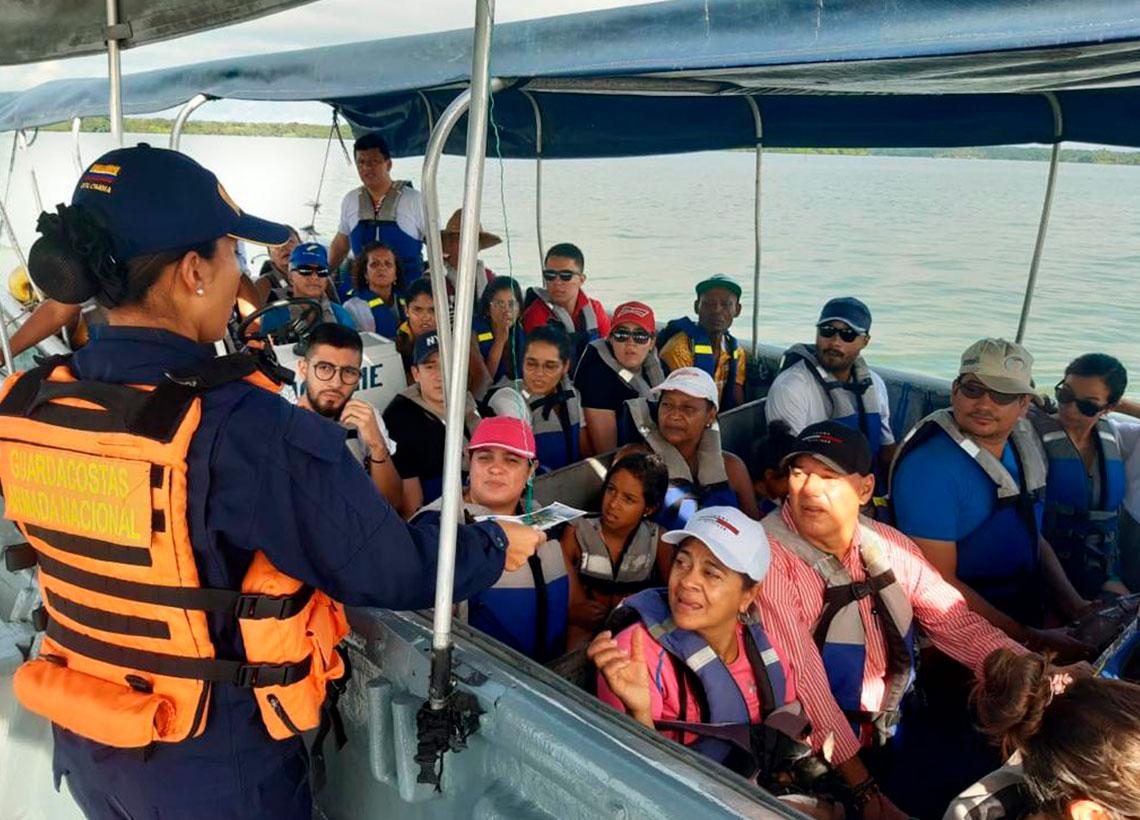 Coast Guard units with tourists in the Colombian Pacific
Nearly seven thousand men and women of the Pacific Naval Force, guaranteed the safety of the Colombians who visited the different tourist attractions of the ports of Buenaventura, Tumaco, Guapi and Bahía Solano this holiday season.
In the frame work of the Plan Acorazado, name given to the strengthening of security operations, Surface and Coast Guard Units of the Colombian Navy, deployed in the north, center and south of the Pacific Coast, ensuring the safety and well-being of citizens In addition, they carried out surveillance operations on the five natural parks of the Pacífic: Gorgona, Malpelo, Sanquianga, Uramba and Utría, as well as maritime and river controls in the departments of Chocó, Valle del Cauca, Cauca and Nariño.
The coordinated work conducted by the maritime authorities has led, through the General Maritime Directorate, to effectively carry out the control of departure at the different docks, in order to verify the correct implementation of safety measures at the time of navigation, which led to the safe transit of 659 ships, transporting 38,119 people.
During the holiday season, pedagogical activities were carried out to raise awareness among locals and tourists about the correct use of the beaches, the realization of water sports and the monitoring of safety and self-care regulations
Source: Pacific Naval Force