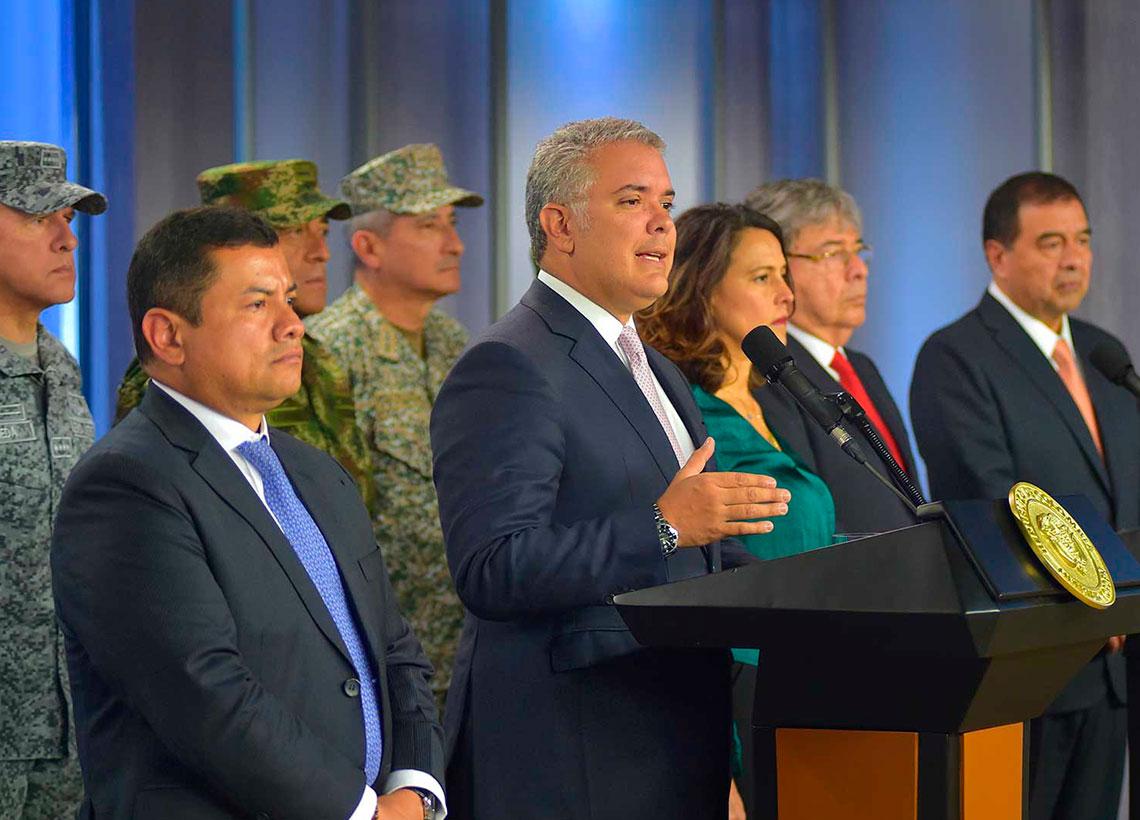 In a statement given Thursday at the Casa de Nariño, President Iván Duque presented a report on security and fight against the world drug problem, this also highlights the reduction last year of homicides and kidnappings in the country, including other crimes.
"First of all we had a 1% reduction in homicides compared to 2018 and one of the lowest homicide rates the country has seen since 1974, including a 25% decrease in killings of social leaders," President said.
In 2019 there was in the same way a 48% reduction in kidnapping, "but more important is that Colombia reports the lowest kidnapping rate since there are indicators or statistics of that crime. We had, for the first time, less than 100 kidnappings reported in the country," explained the Head of State.
President Duque in the same way pointed out that in 2019, personal injury cases fell 18% and ​​theft had a decrease, in residences, (-6%) and in commerce, (-2%).
During his statement, the Head of State said that in 2019 there were other positive results such as the eradication of more than 100 thousand hectares of illicit plantations, including more than 94 thousand thanks to the work of the Security forces. In addition, in terms of cocaine hydrochloride seizures, troops achieved the historical figure of 434.7 tons.
The President concluded that the terrorist attacks decreased significantly during the last year, thanks to the presence of the Security forces in the regions. "In 2019, we had a 33% reduction in attacks on pipelines in the country and a 100% reduction in attacks on power towers," he said.
The president spoke during the presentation of the 2019 security results, in which he was accompanied by the Minister of the Interior, Nancy Patricia Gutiérrez; the Minister of Justice, Margarita Cabello; the Minister of Defense, Carlos Holmes Trujillo; the Attorney General of the Nation (in charge), Fabio Espitia; the National Security Advisor, Rafael Guarín, the General Commander of the Military Forces, General Luis Fernando Navarro, among other senior military commanders of the Colombian Air Force, the National Navy and the National Police.
Source: Ministry of National Defense