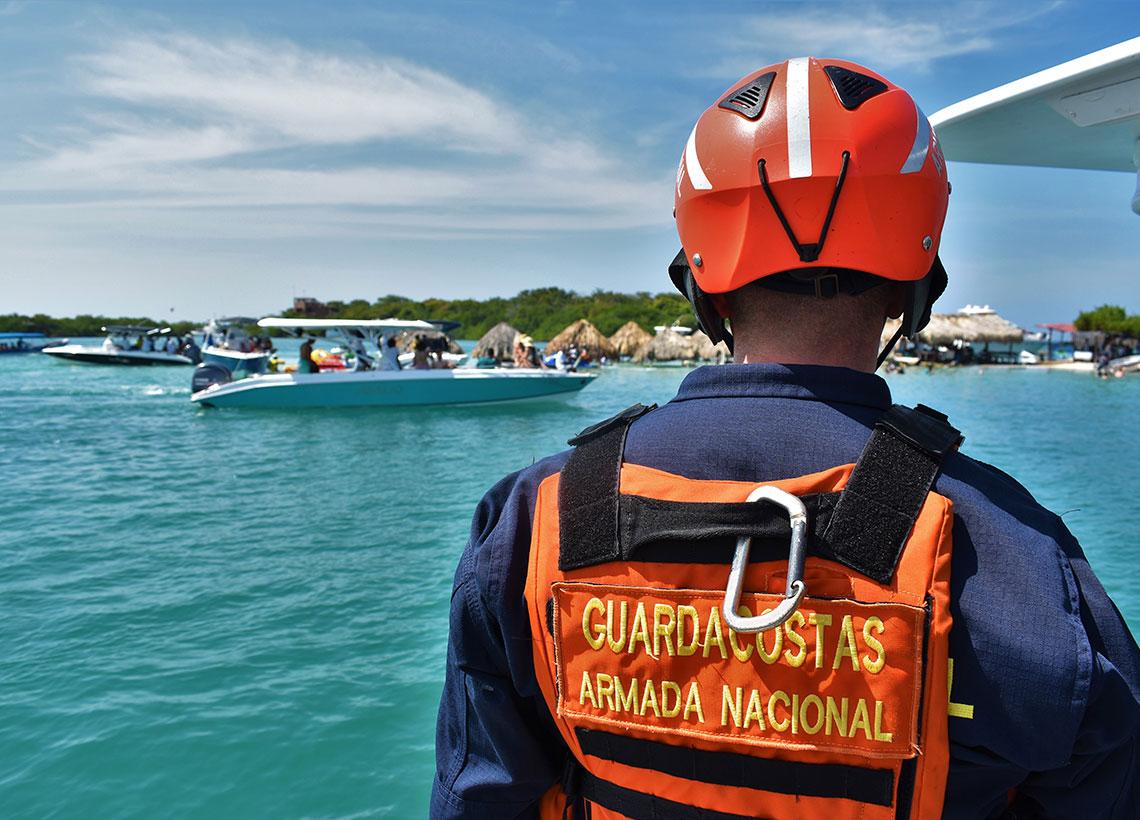 An average of about 3,200 passengers daily traveled mainly towards the sectors of Playa Blanca, Bocachica, Rosario Islands and Cholón.
With the purpose of strengthening maritime security operations during the tourist season, the Caribbean Coast Guard Units have strengthened since last December 15, 2019, control and surveillance patrols over the areas of Playa Blanca, Cholón, Islas del Rosario , Mantas Bay, Bocagrande Beach, Castillo Grande Beach and Punta Arena.
The Colombian Navy has carried out the deployment of men and women along the 137 kilometers of coastline, who in addition to carrying out the surveillance activity, interact with bathers, informing about the security measures, in order to prevent emergencies that may hit the wellness and lives of all the citizens.
Among the most representative support provided by the Caribbean Coast Guard Units, four evacuations due to medical emergencies in the areas of Tierra Bomba and Canal del Dique are to be highlighted, as well as supports to ships that have had failures during their journeys, safeguarding the Life of its passengers.
The joint effort of the civil, military and district institutions committed to the tourism has led to the transit of an average of 160 ships daily, transporting about 3,200 passengers who travelled to the sectors of Playa Blanca, Punta Arena, Cholón, Bocachica, Rosario Islands and Boca Grande.
Source: Caribbean Naval Force