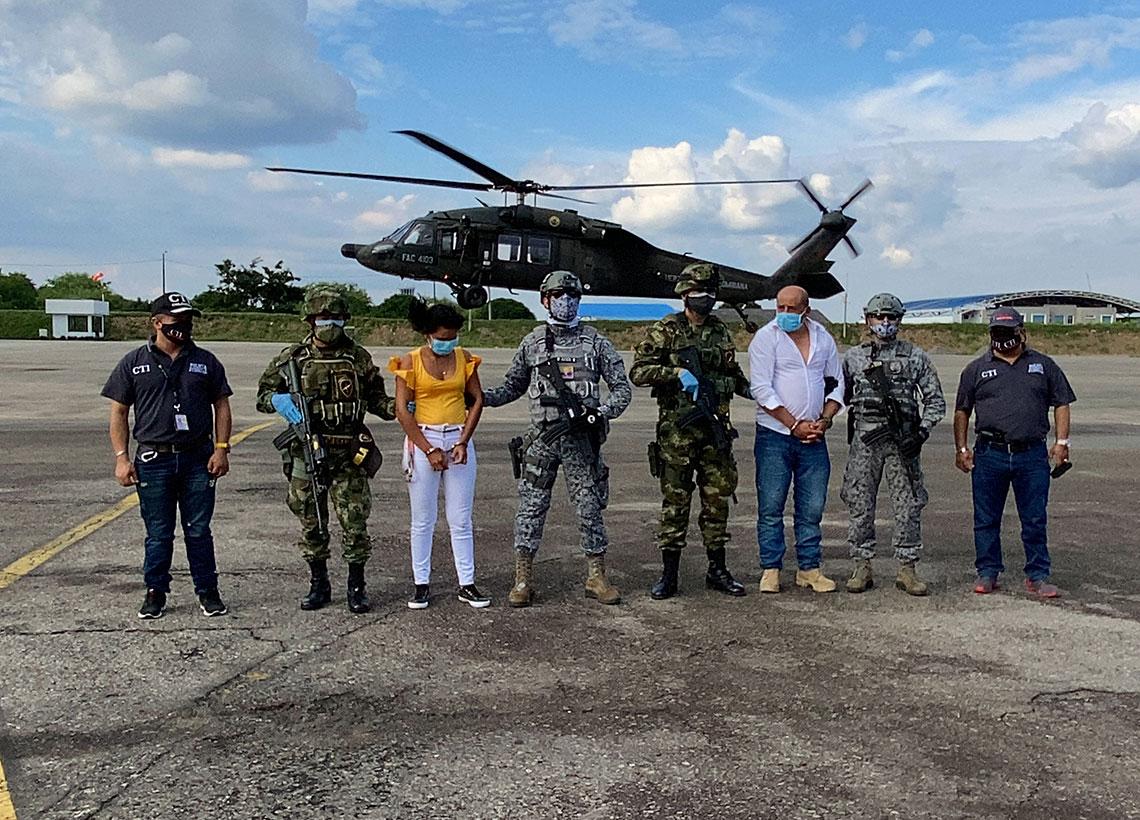 In a joint, coordinated and interinstitutional operation conducted by the Colombian Air Force, the National Army, the Colombian Navy, the National Police, the CTI (Technical Investigations Corps) and the Attorney's General office, a powerful blow was struck against the financial structures of the residual Organized Armed Group, which commits crimes in the departments of Arauca and Casanare.
The maneuver was carried out in the village La Esmeralda of the municipality Arauquita, where alias Martin or Mono Milton was captured, who was wanted by the Attorney's office No.22 of Yopal, Casanare for the crimes of aggravated extortion and conspiracy. The individual was in a commercial establishment with his girlpartner, who also was captured for the crime of illegal carrying of weapons.
According to the investigations, this individual had 14 years of criminal experience. His ability to obtain money led him to quickly climb up through the substructure 28 of the residual Organized Armed Group, which committed crimes in Casanare, where he delivered information about cattle ranchers and contractors for the collection of extortion. Alias Martín or Mono Milton would also be responsible for the death of a man in the municipality of Paz Ariporo, and the kidnapping of two cattle ranchers in Casanare. Those captured were immediately transferred to the city of Yopal, Casanare, and put into custody of the competent authorities.
The joint, coordinated and interagency work carried out in this area of the country has made it possible to weaken and neutralize the criminal structures of the organized armed groups, which attack the dignity, wellbeing and freedom of the people across the territory.
Source: press-Colombian Air Force