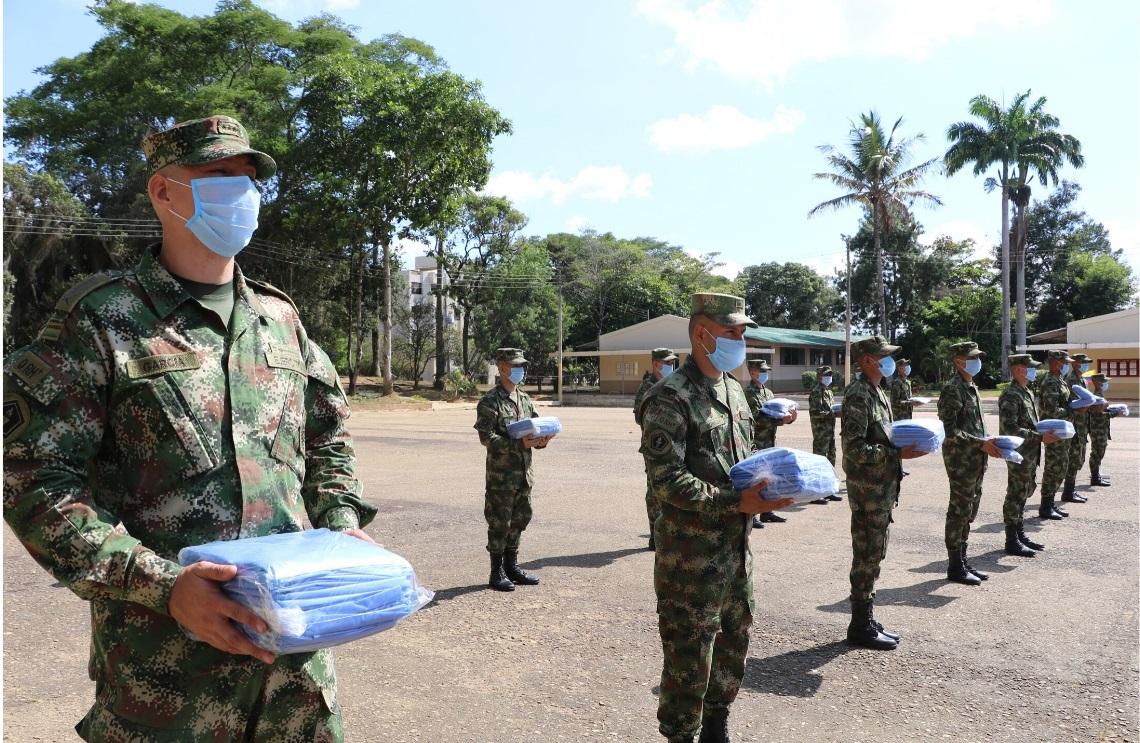 These elements are the contribution of the departmental government for the preservation of the Force in times of pandemic and as recognition of the operation of the soldiers for the benefit of the community.
The Santander Government distributed biosecurity and personal protection elements so that the soldiers of the Fifth Brigade, of the Second Division of the National Army, can have the necessary means, because in times of pandemic they have been providing significant support to the civil authority and the community, exposing themselves to a large environments with high risk of contagion and spread.
This contribution of 15 thousand masks, 300 boxes of gloves, 300 gallons of alcohol, 100 of antibacterial gel, biosecurity suits and gowns in surgical cloth, glasses, face protection masks, among others, was received by the soldiers of this Unit from the hands of Governor Mauricio Aguilar Hurtado.
With these elements distributed by the departmental authority, the inter-institutional commitment to work hard at this time is strengthened, where the prevention of Covid-19 is a task and a duty of all, coordinating efforts to safeguard the lives of those who need the most and the lives of the heroes who give everything in the fulfillment of the mission.
Source: press - Fifth Brigade - National Army