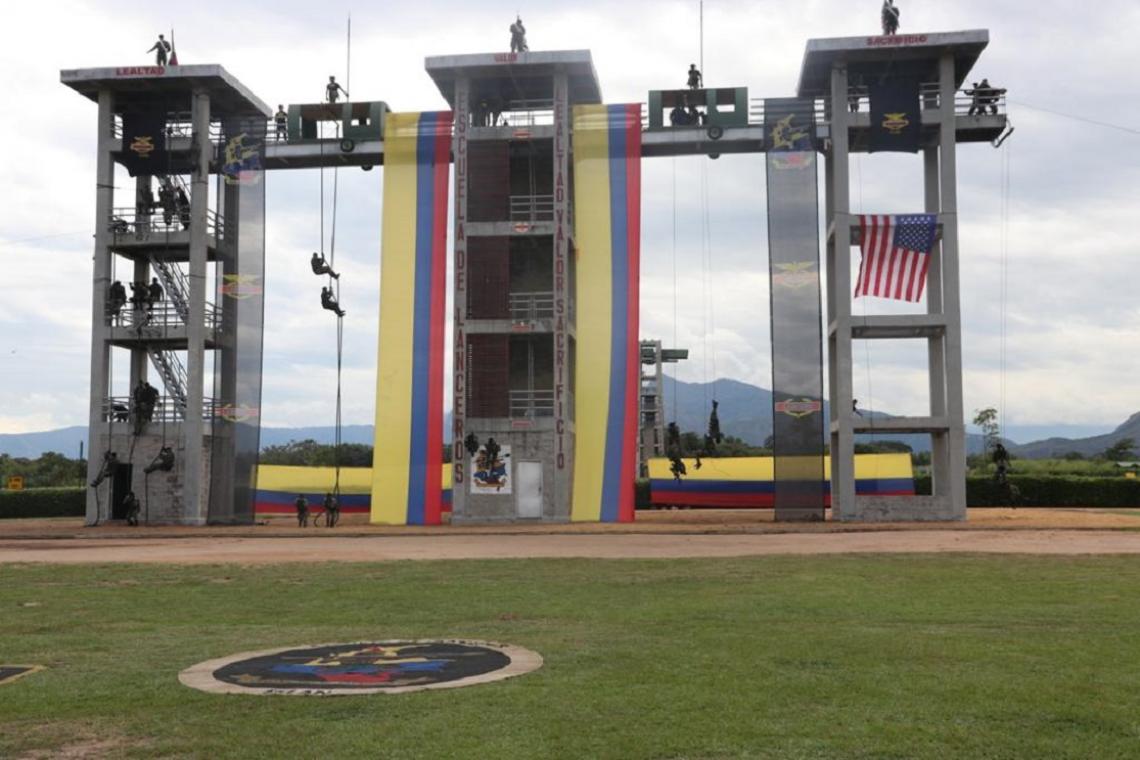 With an imposing military ceremony, in which the Lanceros of the National Army demonstrated their tactical Resources, the second Multinational Strategic Exercise, baptized with the name of Hydra II, was closed, with the participation of troops of the Airborne Division No.82 of the U.S. Army South and the Colombian Military Forces.
The ceremony was presided over by the commander of the National Army Training Center (CENAE), Colonel Carlos Alberto Padilla Cepeda, and the commander of U.S. Army South, Brigadier General William Thigpen, who gave emotional words to their troops, in favor of strengthening the alliances of the two armies.
During the six days of this exercise, U.S. and Colombian soldiers were trained in different Resources, it is important to mention the support of paratroopers (SAT), combat nurses, combat survival instruction in water (SCA) and the distinctive training with the School of Lanceros (ESLAN), the flagship unit of the Colombian Army.
This training led to the sharing of the experiences of national soldiers and the U.S. Army South in doctrine, techniques and procedures, demonstrating the strength and Resources of the Allied Military Forces of the continent to confront transnational crime.
Source: press-National Army