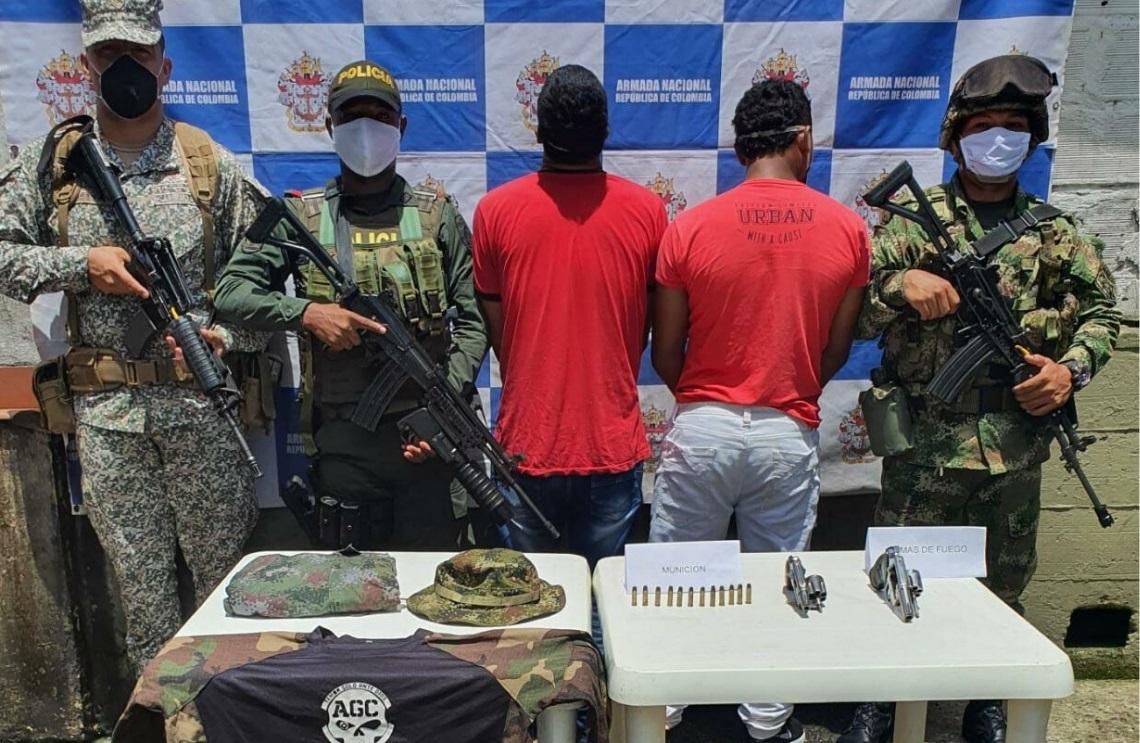 In military operations, the Joint Task Force Titan, with troops of the Colombian Navy and the National Army, with the support of the National Police and attending to early warning No. 026 of 2018, managed to capture two members of the substructure Carlos Vásquez of the Organized Armed Group, GAO -  Clan del Golfo, who committed crimes in various municipalities in the Urabá sub-region of Antioquia and Chocó.
The military operation that was carried out, thanks to the information provided by the Civic Participation Network, in the rural area of ​​San José de Padua, in the municipality of Vigía del Fuerte, in Antioquia, led the Security forces to capture the individuals at a river control checkpoint.
The military when carrying out the inspection to the boat where the criminals were being transported, found that they had in their possession two 38 mm revolvers, 12 cartridges of the same caliber and clothing for the exclusive use of the Military Forces, with insignia of the Clan del Golfo.
Those captured, along with the war material and military accessories found, were put into custody of the judicial authorities, who ordered a prion measure for the crime of manufacturing, trafficking and carrying firearms.
Source: press - Colombian Navy