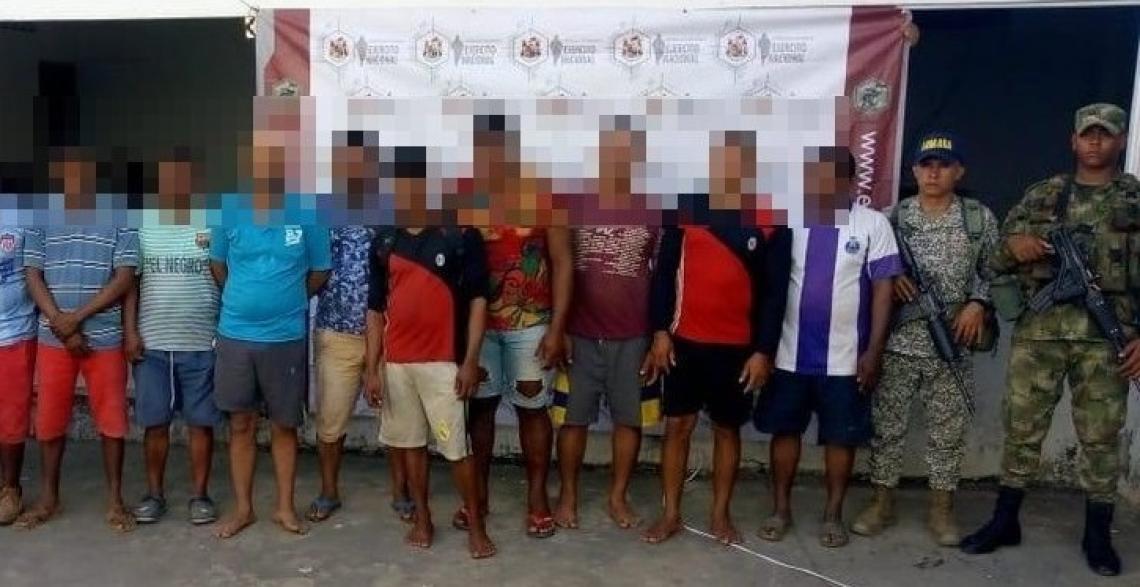 Colombian Navy troops, in a joint and coordinated operation with the National Army and the National Police, captured eleven people and find two rudimentary dredgers used for the illegal exploitation of mining deposits in the Cauca River, in the Guaranda municipality, in the department of Sucre.
In this river operation carried out by Units of the Navy Infantry Battalion No.17, the National Police of Guaranda and the Mechanized Infantry Battalion No.4 of the Army, attached to the Joint Task Force Marte, troops also found 6 Briess Estratton brand engines.
The material and the eleven individuals who were captured when they were carrying out illegal mining work on the river, were put into custody of the Prosecutor's Office 13, Majagual - Sucre Section and must face charges of illegal exploitation of mining deposits and other minerals.
Thanks to this important result against illegal mining, it was possible to prevent further contamination of the waters of the Cauca River, one of the most important water tributaries in the country.
Source: Caribbean Naval Force