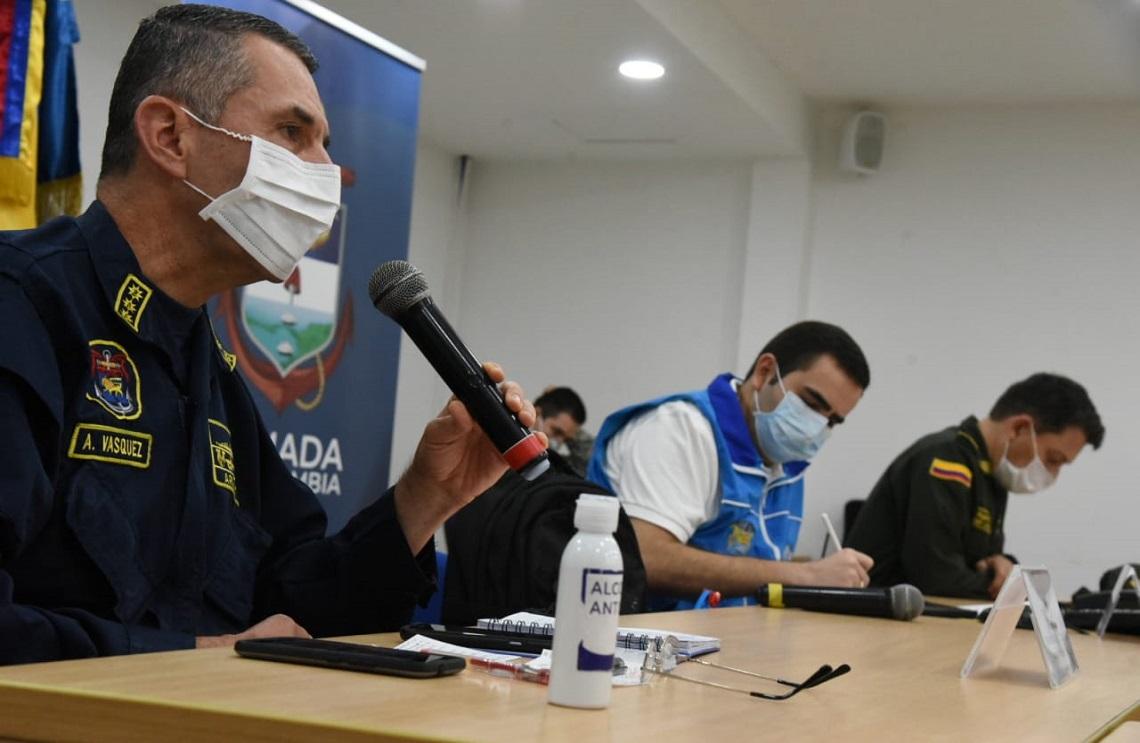 Civilian, military and police authorities gathered at the facilities of the Naval Base ARC Bolívar to carry out the Extraordinary Security Council, in order to analyze the situation of security and law and order, especially as regards to the homicide cases in Cartagena.
The regional, local and national representatives exchanged valuable information that leads counteracting the operations of crimes that, despite multiple control operations in the metropolitan area, continue to be present in some specific sectors of the city.
Vice Admiral Andrés Vásquez Villegas, Commander of the Caribbean Naval Force, reiterated the commitment of the Troops of the Navy Infantry Battalion No. 12, who conduct control posts on the roads and support the patrols efforts of the Metropolitan Police of Cartagena, in places with a high rate of occurrence of the crime of homicide.
In the same way, it was proposed on a weekly basis the realization of an interagency follow-up meeting, to verify the scope and state of progress of Security strategies.
Source: press - Colombian Navy