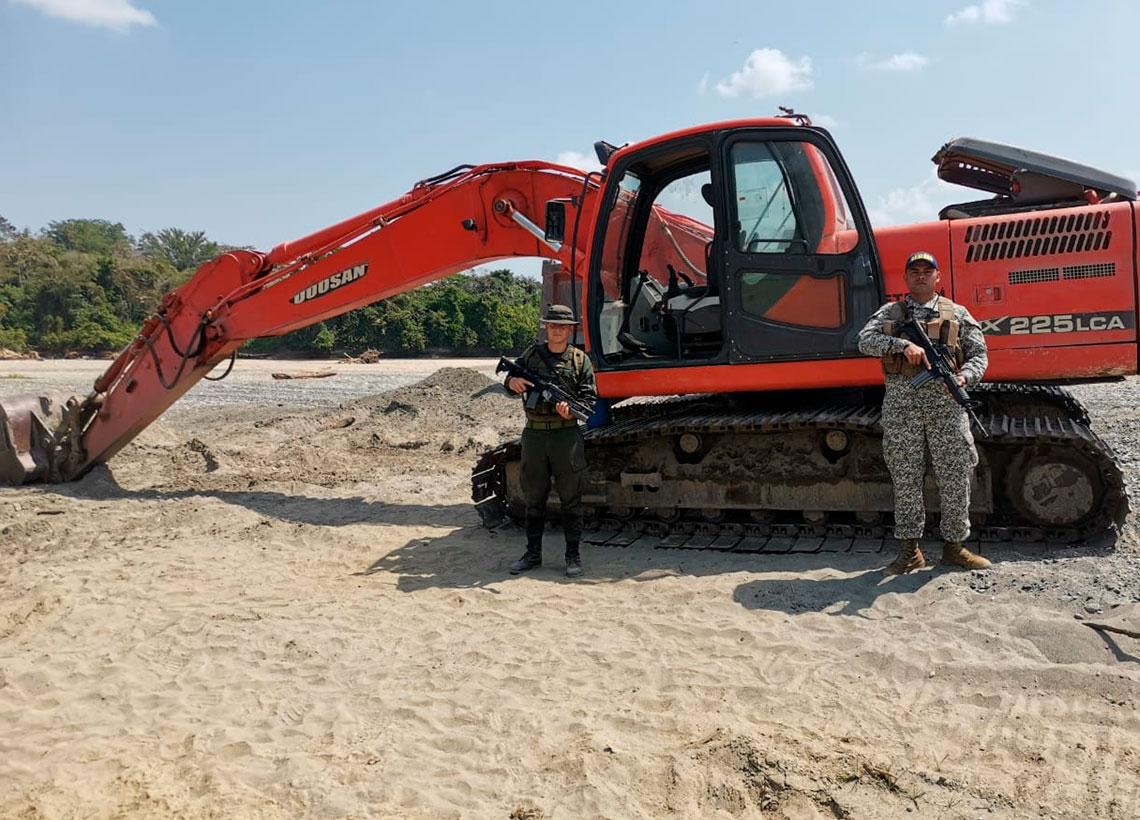 Colombian Navy troops, in a joint and coordinated operation with the National Army and the National Police, find and destroy 12 rudimentary dredgers used in the illegal exploitation of mining deposits in the Cauca River, in the department of Antioquia.
In this riverine operation carried out by Units of the Navy Infantry Fluvial Battalion No.17, the Airborne Infantry Battalion No.31 of the Army and the National Unit against Illegal Mining and Anti-Terrorism - UNIMIL - of the Police, attached to the task Force Aquiles, a backhoe and 24 motor pumps were found. The entire material was evaluated at more than 120 million pesos; and according to intelligence information it belonged to the Organized Armed Group Los Caparros.
The dredges were destroyed in controlled conditions at the scene, while the backhoe and motor pumps were put into custody of the municipal Judicial Police. Although no capture was reported in this operation, it was possible to hit the finances of the GAO Los Caparros. Since they will not receive any longer resources from this illicit business, about four million pesos a day.
The Colombian Navy ratifies its commitment in the fight against instability factors, Organized Armed Groups and people who commit crimes in the Caribbean Naval Force area in the Caribbean, while ratifying the commitment to security and good Physical conditions of civilians and fight for environment protection.
Source: Caribbean Naval Force