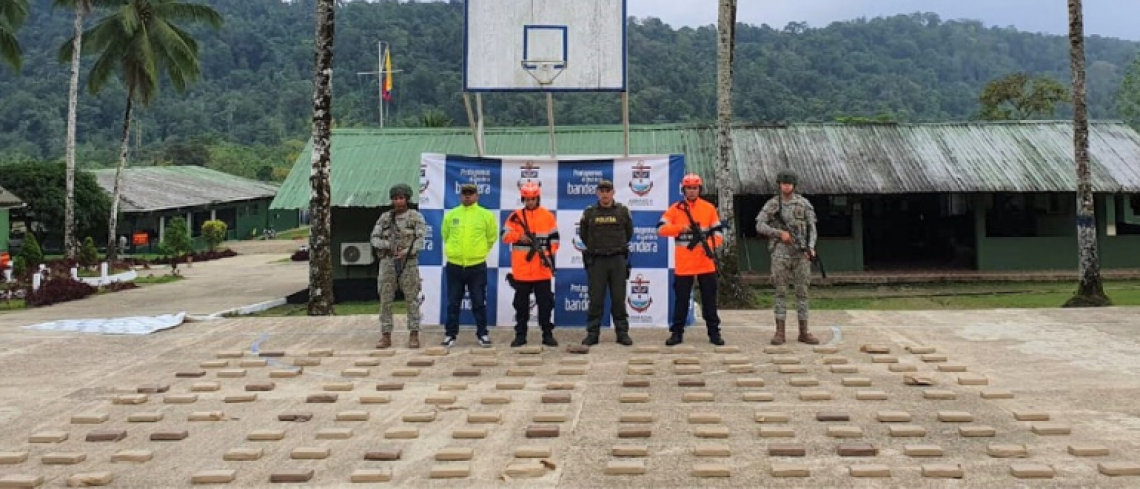 The heavy operation of the Colombian Navy against groups outlaw in the Colombian Pacific does not stop. The Pacific Naval Force in coordination with the National Police seized 178 kilograms of cocaine hydrochloride in the department of Chocó, which apparently belonged to the company Néstor Tulio Durán of the Organized Armed Group, Eln.
In a mangrove area in the Curiche sector in the municipality of Juradó - Chocó, the Navy Infantry Battalion No.23 and National Police units arrived and during a coordinated operation found a collection center with six bags that inside contained 160 rectangular packages with the drug.
The material found was taken to the battalion command base in the municipality of Bahía Solano, where the Preliminary Initial Test was carried out, giving a positive result for Cocaine Hydrochloride.
The drug, which has an estimated cost of more than 5 million dollars in the international black market, was put into custody of the Office of the Attorney General for its respective judicial process.
Source: Colombian Navy