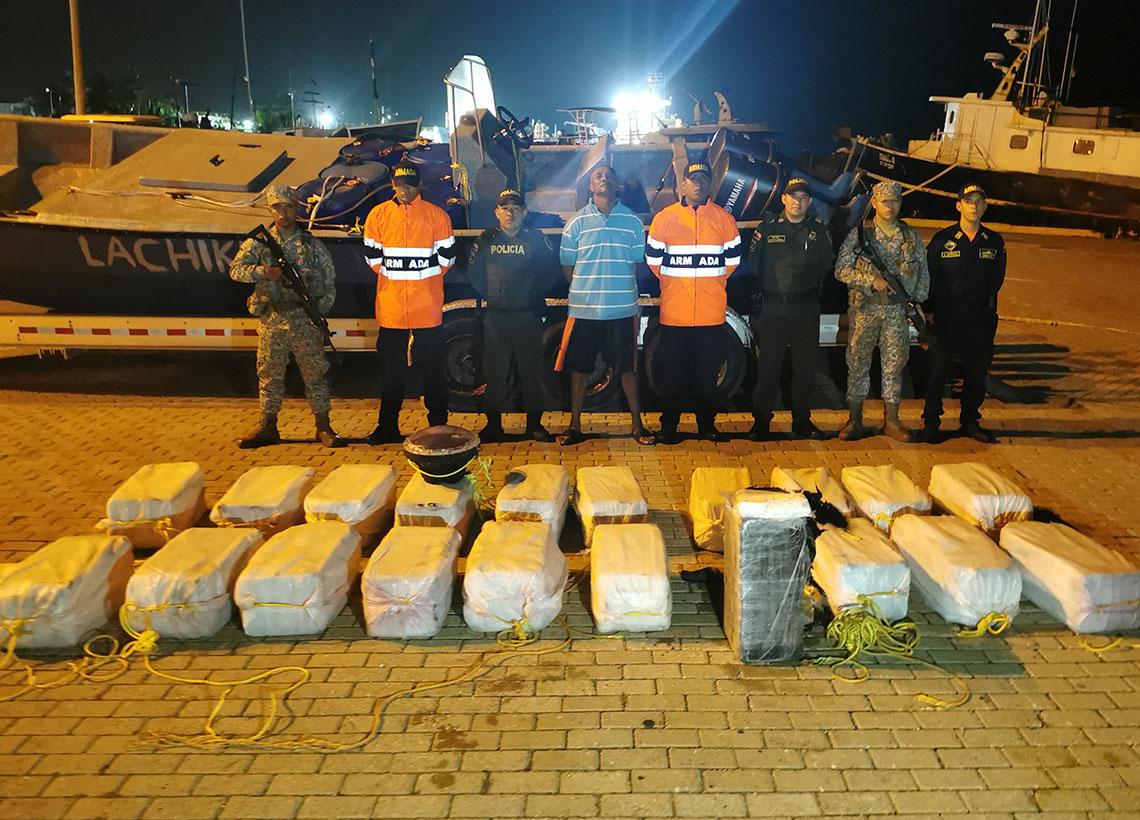 505 kilograms of cocaine hydrochloride were found by troops during a joint and coordinated operation conducted by the Colombian Navy, National Army, Colombian Air Force and the National Police, 10 miles southeast of San Andres Island.
The operation against drug trafficking was carried out after the detection of a suspicious ship on the sea, beginning the deployment of the Units of the San Andres Coast Guard Station, who conducted a maritime chase to a go fast-type ship, manned by two individuals, who, upon noticing the presence of the authorities, threw the shipment into the water, prepared the boat and embarked to escape.
Minutes later, National Police personnel managed to capture one of the individuals, in the sector known as Elsy Bar in the southeast of the island. In the same way, Soldiers of the National Army arrive in the zone in order to provide security.
The material found during the operation was verified by the staff of the Criminal Investigation Section - SIJIN (JUDICIAL POLICE), of the National Police, who confirmed a positive result for 505 kilograms of cocaine hydrochloride.
With this important result, it was possible to prevent more than 17 million dollars, the price of drugs in the international black market, from entering the financial structures of drug trafficking organizations.
The individual, the drug and the boat, which did not have any documentation, were put into custody of the Attorney General's Office.
Source: Caribbean Naval Force