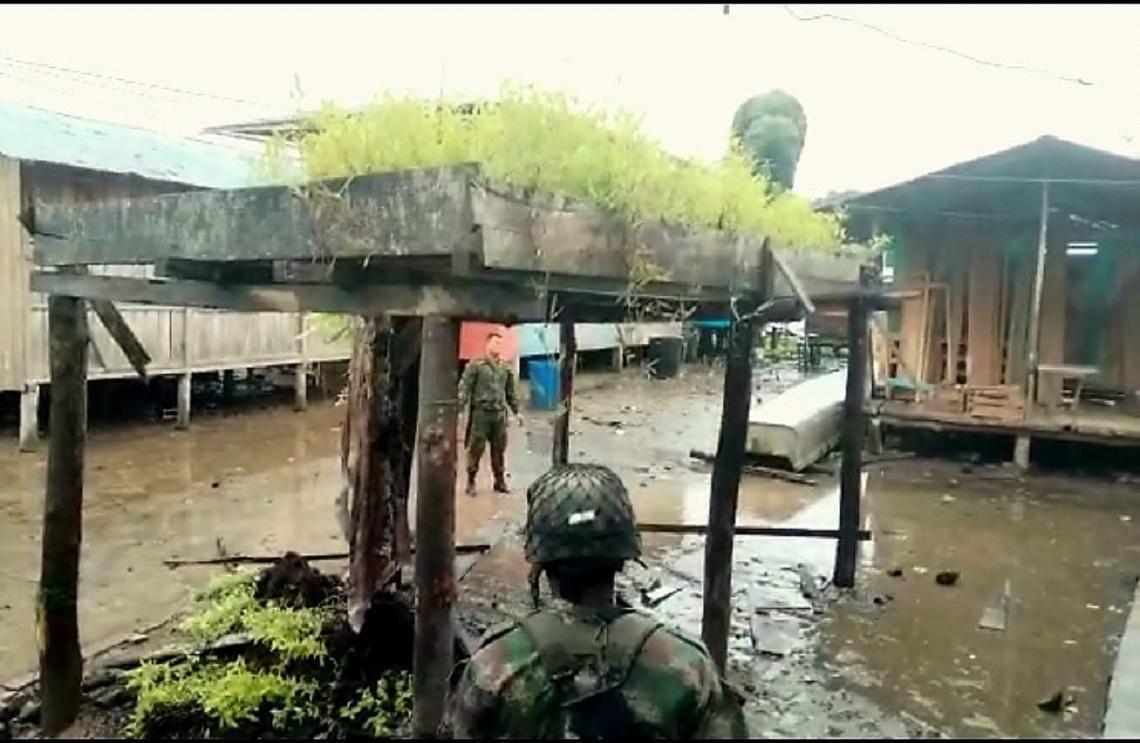 The mothers of the children who live in that sector feared for the safety of their children, seeing how the criminals carried out their illegal activities in broad daylight.
Through stability operations, the Military Forces found a seedbed with more than 12,500 coca leaf seedlings in one of the streets of the village San José de Calabazal of the municipality Olaya Herrera, Nariño.
The operation was executed thanks to a military intelligence work by the Joint Task Force for Stabilization and Consolidation Hercules, who found the gigantic seedbed in the central part of this village, surrounded by houses where families live with countless children who go out to recreate every day in the middle of this problem called drug trafficking.
It should be noted that, during the perimeter search task, it was possible to make the arrests in flagrante delicto of four individuals, alleged members of the Alfonso Cano Western Bloc, who were apprehended when they started to escape, once they realize the work of our Military Forces.
Those arrested are known in the criminal structure with the aliases of El Mudo, Huver, Mosquera and Mariachi. These individuals would have a criminal experience of approximately two years in the organization and were responsible for the trafficking, manufacture and distribution of narcotics in this municipality and its surrounding villages, as well as carrying out the illegal roadblocks that occurred in the region.
Four 5.56mm caliber rifles, four vests, 12 magazines and abundant ammunition of different caliber were in the same way found in the military operation.
The individuals and the material found were put into custody of the Attorney General's Office to continue to conduct their prosecution process, in order to face their alleged responsibility in relation to the crimes in the place.
Source: Press – Joint Task Force Hercules