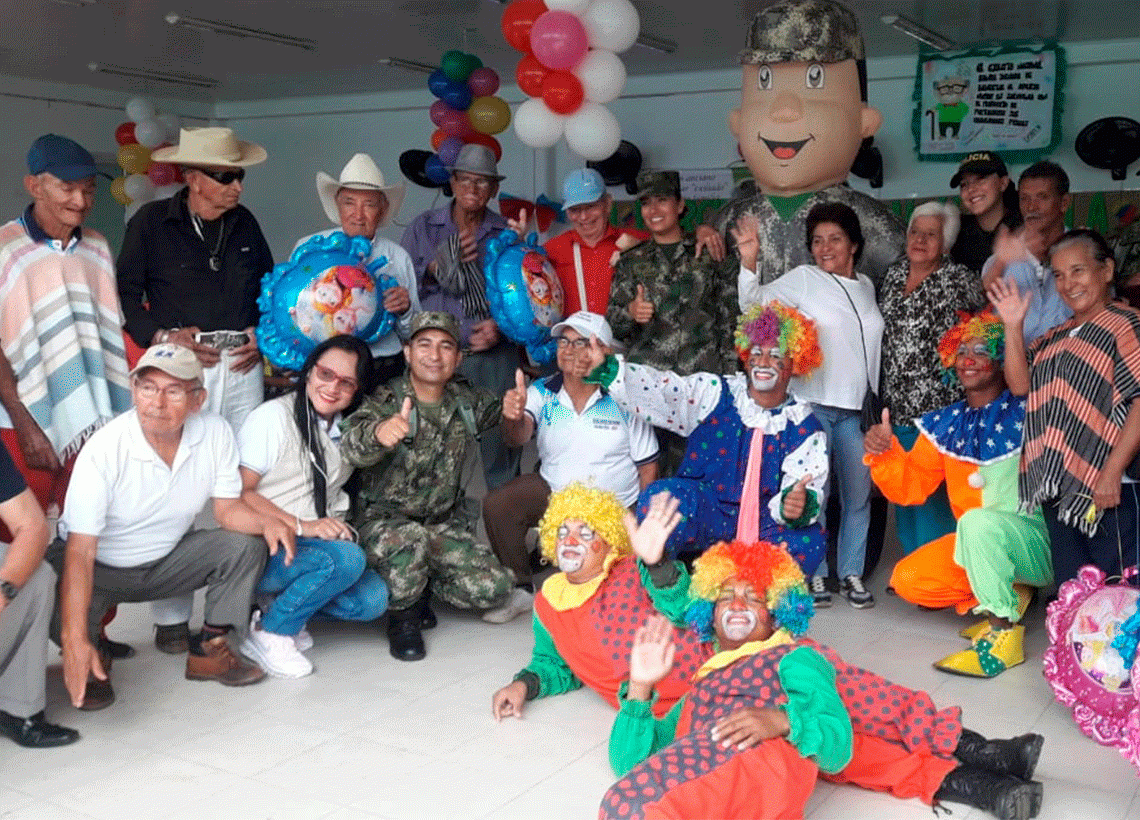 Development Support Activity in Saravena, in the department of Arauca, benefited 700 elderly
Bicentenary Heroes arrived with free health services for the elderly in a Development Support Activity held in Saravena, Arauca.
With great smiles, the elderly showed their gratitude to the National Army for the services received in the great Development Support Activity Day that was carried out in coordination with the Construyendo Sueños de Paz Foundation, the Saravena City Hall, the Sarare Hospital, SENA, Banco Dacasa, the National Police and El Comercio.
For seven hours the Development Support Activity was carried out in the old facilities of the Rafael Pombo school, where the men and women of the Mechanized Cavalry Group No.18 'General Gabriel Reveiz Pizarro', welcomed the inhabitants that attended the invitation giving them a coexistence space.
This activity served 200 people in general medicine, 70 in psychology, 100 in dentistry, 50 vaccinations and 200 assistances in hairdressing; presents were given through competitions, recreation and cultural events that made shine the faces of the older adults.
This construction and social strengthening operation made this vulnerable population have health services at hand, free of charge by the Bicentenary Heroes, who demonstrated their commitment to the neediest in the Sarare region.
Source: Eighteenth Brigade of the National Army