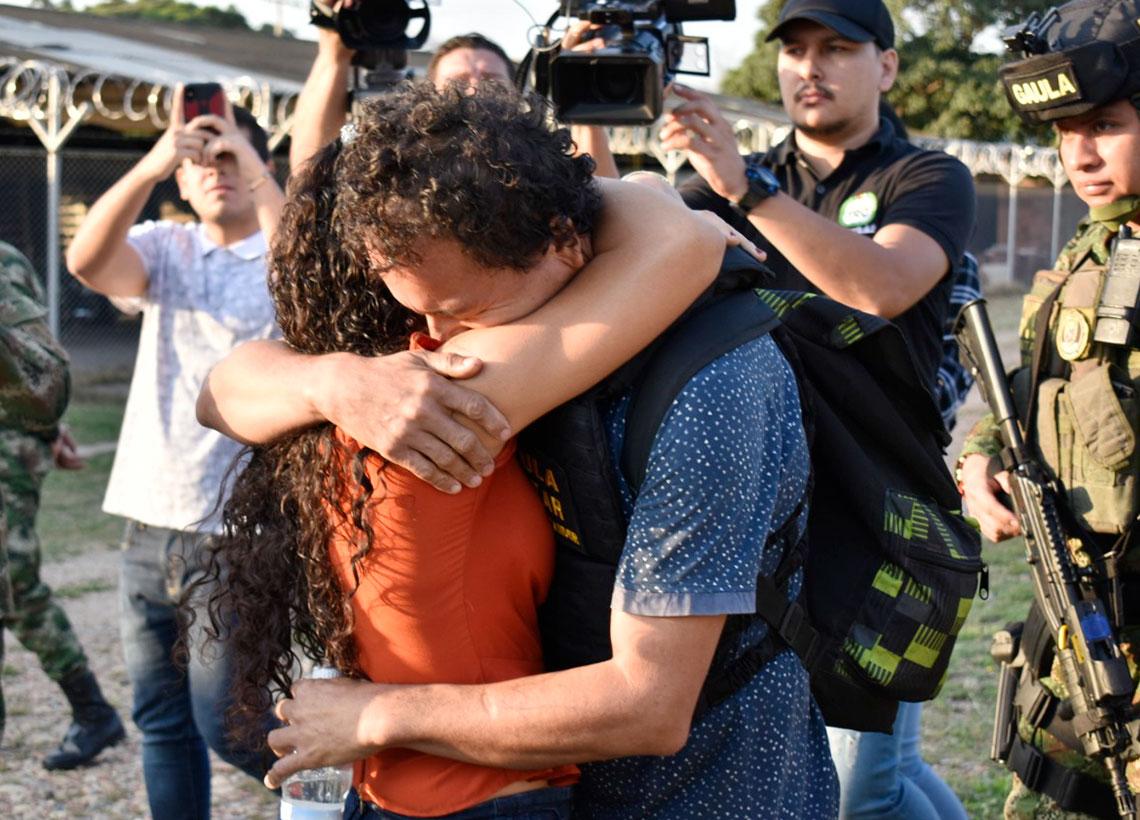 The operation was carried out in the municipality of Convencion by troops of the Second Division of the National Army.
In a joint operation of the National Army with the Colombian Air Force, coordinated with the National Police and interinstitutional with the Attorney General's Office, it was possible to rescue in rural area of ​​the municipality of Convencion, the social leader Celiar Martínez García, who had been deprived of his freedom since September 8, 2019, when he was kidnapped in San Pablo, municipality of Teorama, in the department of Norte de Santander.
The rescue of the citizen who, for over 20 years, has been a community leader, President of the Community action Board of the village Puente Azul, in Teorama, Vice President of the Association of Community action Boards (ASOJUNTAS) as well as, active member of ASCAMCAT, was possible thanks to intelligence work carried out since his kidnaping, which led to the troops of the Vulcano Task Force, of the Second Division, to establish the exact place where he was retained by criminals.
According to the first information, it seems that the community leader was kidnapped by alleged members of the company "Heroes de Catatumbo" of the GAO - Eln and later handed over to the Camilo Torres Restrepo front of the same Armed Group.
In the military operation seven people were captured, which were put into custody of the authorities.
Source: National Army