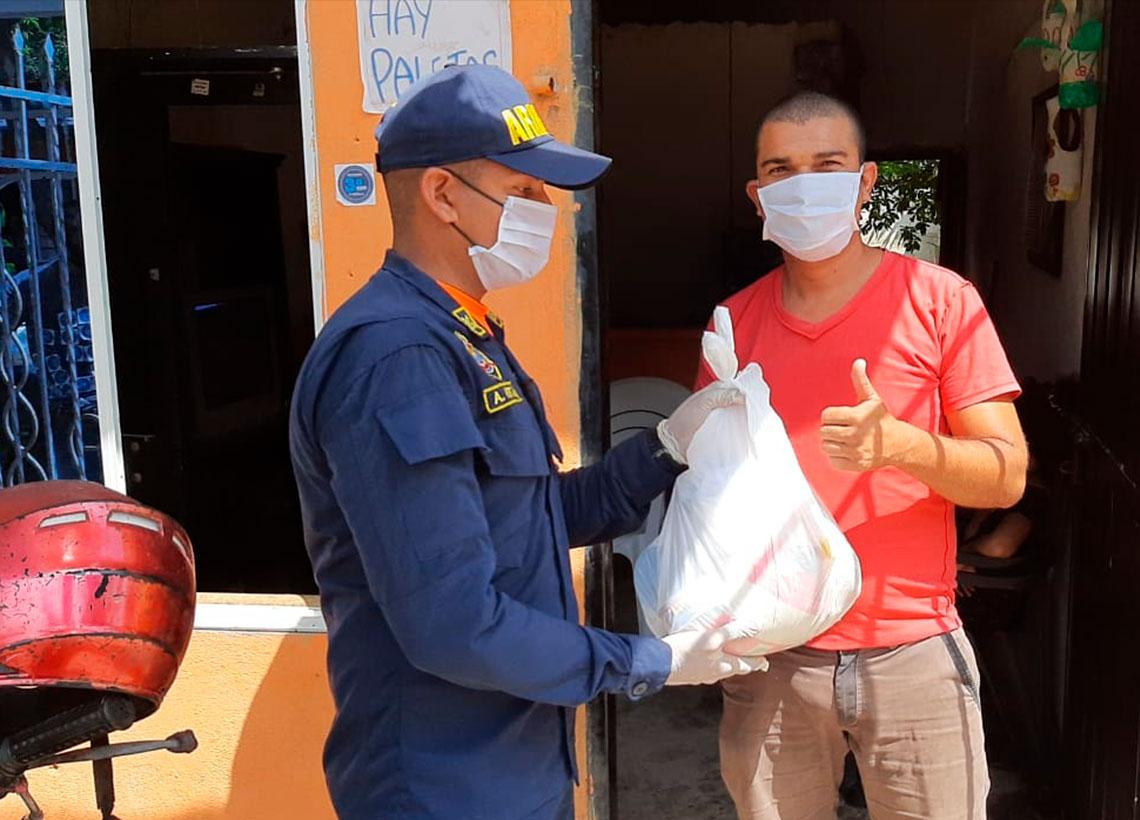 Men and women of the Colombian Navy in Cartagena, Bolívar, participated together with members of different public and private organizations in the distribution of more than 12,400 food baskets for the most hit inhabitants during Mandatory Preventive Isolation in the heroic city.
In a work carried out daily, the members of the Caribbean Naval Force have reached all corners of the capital city of Bolívar, benefiting this time thousands of families of the Cerros de Albornoz, Olaya Herrera, El Reposo neighborhoods and the municipalities of La Boquilla and Pasacaballos, which are part of the sectors prioritized and focused during the contingency due to the covid-19.
This operation helps to bring the Unified action of the State in a sustained manner to the most vulnerable inhabitants. It takes place thanks to the inter-institutional work carried out by the Naval Institution in the department of Bolivar, with institutions and agencies such as the Bolivar Government, the Mayor's Office of Cartagena, the National Police, the National Unit for Disaster Risk Management - UNGRD, the Colombian Civil Defense, the Colombian Family Wellbeing Institute, ANDI, Ecopetrol, the AGM Huellas de Piedra Foundation and the Bahía Foundation.
With the purpose of generating multidimensional security in compliance with the San Roque operation, the Colombian Navy will continue to work in coordination with the public and private sectors on humanitarian activities that seek to enrich the well-being of the inhabitants of the Colombian north coast, while putting its logistics and talent resources for the benefit of civilians.
#QuedateEnCasa # CorazónAzuLado #EstaEnTusManos
Source: press - Colombian Navy