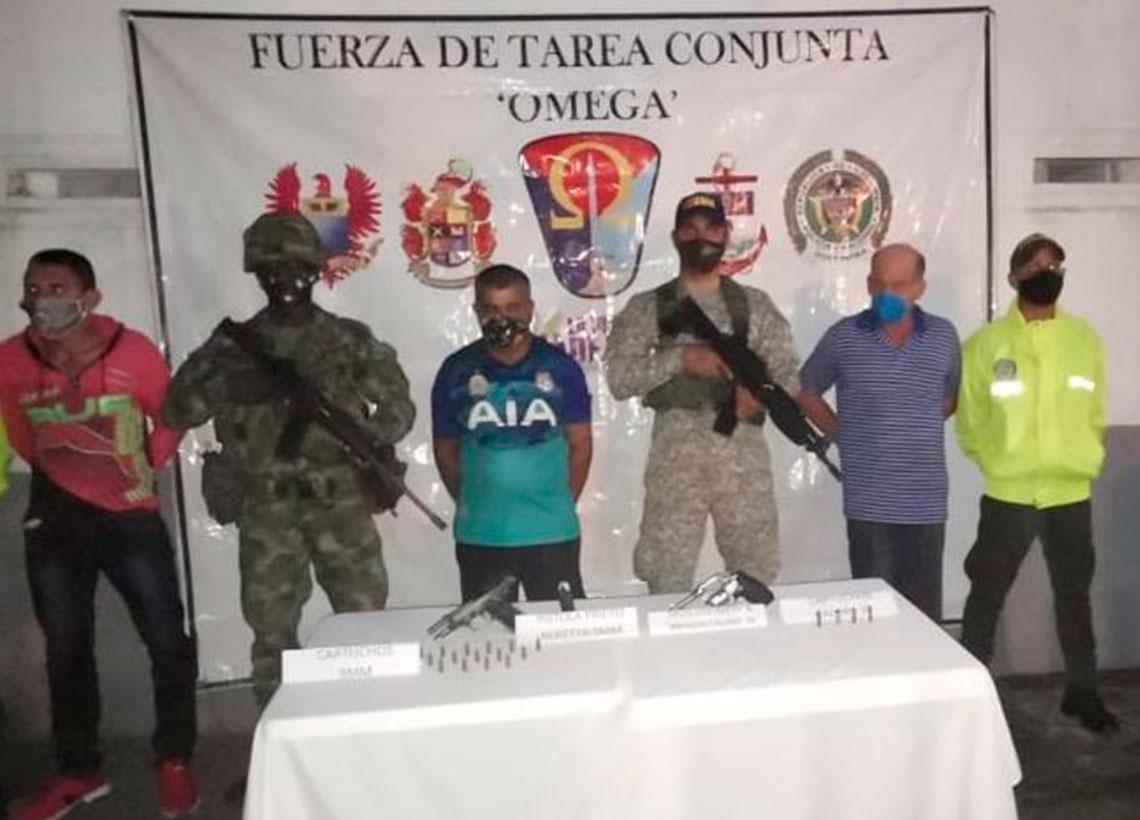 In the framework of this military and police operation, four individuals, apparently members of the residual Organized Armed Group, GAO-r, Structure 62, were captured.
Through information provided by the Civic Participation Network of the region and based on military intelligence work, the intention of the residual Organized Armed Group, GAO-r, Structure 62, to conduct a terrorist operation on the urban area of ​​the municipality was discovered. This action would have been perpetrated in Cartagena del Chairá, in Caquetá, with the criminal purpose of attacking civilians and members of the Security forces.
In a joint and coordinated military operation, troops of the Ground Operations Battalion No.1 and the Navy Infantry River Battalion No. 31, with units of the National Police, in coordination with the Office of the Attorney General of the Nation, carried out a search of two houses in the La Ciudadela neighborhood of this municipality in Caquetá.
Inside one of the houses, 100 meters of two wire cable, three cell phones, two improvised cylinder-type explosive devices, a launch device (tatuco type), an electric detonator and a 12-volt battery were found. An individual was in the same way apprehended, who has an arrest warrant for rape.
In the other house, troops found a pistol, a revolver, a magazine for a short weapon and more than 15 units of ammunition, war material that would be used conduct a "Pistol" Plan against the Security forces. Here three men were captured; one of them had an arrest warrant for conspiracy to commit a crime and another for rape.
The four individuals apparently of the GAO-r, E-62, and the material in the houses, were put into custody of the authority in charge of conducting the respective judicial process. Those captured must face charges for the crime of manufacturing, trafficking and carrying firearms or ammunition.
Source: Omega Joint Task Force