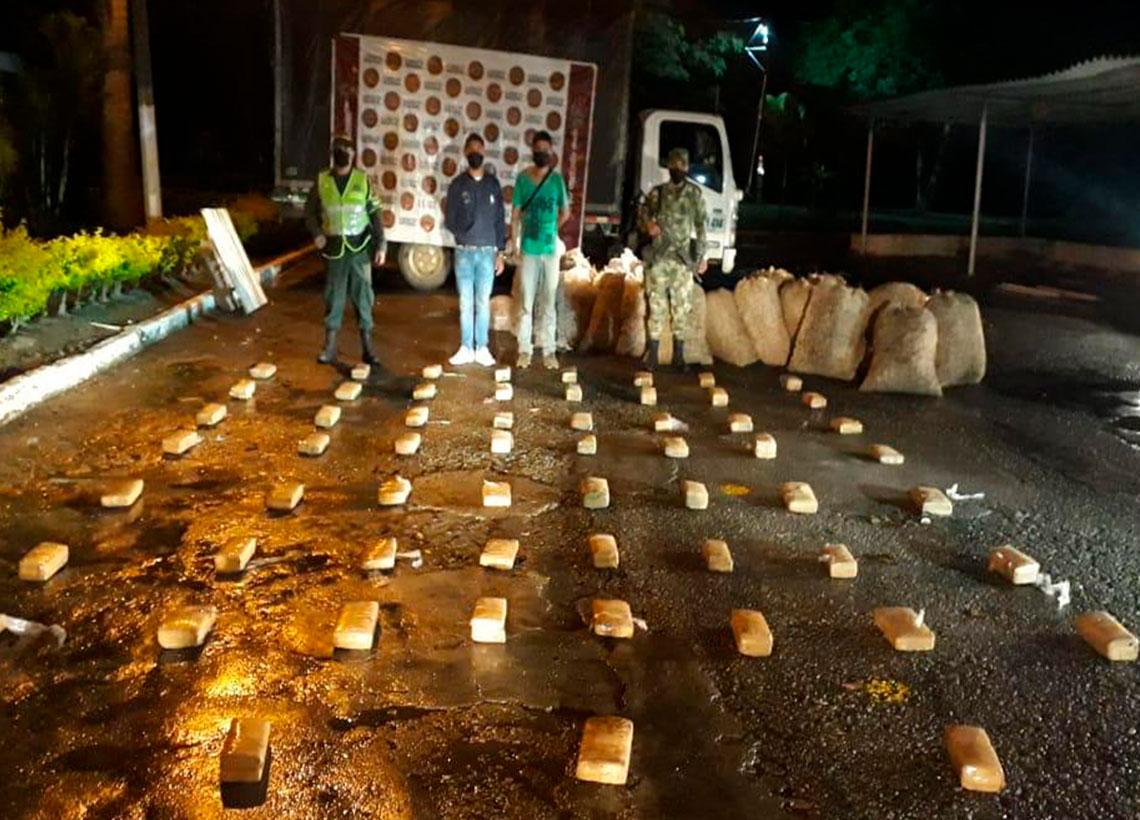 In the operation against drug trafficking, two people were captured and the seizure of 60 kilos of marijuana was achieved.
A call alerted the troops of the Infantry Battalion No.27 Magdalena, of the Ninth Brigade, and the Police of Transit of the department of Huila on the movement of a vehicle in which a load of Creepy-type marijuana was being transported.
Immediately the units reinforced the operations by roads of Huila and it was in the El Mármol sector of the municipality of Isnos that a vehicle with characteristics similar to those said by the human source was detected.
The detailed search on the potato sacks that were transported in the NPR vehicle THR 414 on the Santander de Quilichao - Pitalito route, led to the discovery of 59 packages with 60 kilos of the drug.
After the flagrante delicto, the vehicle was immobilized, the hallucinogen was confiscated and the lecture of rights of Mr. Ferney Adrián García, 19, and Mr. Orley Benavidez Martínez, 27, took place. They were put into custody of the authority for the crime of trafficking, manufacture and carrying of narcotic drugs.
The discovery of the drug with a cost in the illicit market of 48 million pesos, once again neutralizes the plans of the criminal groups to use the Huila highways for the transport of illicit substances.
Source: press - Ninth Brigade of the National Army