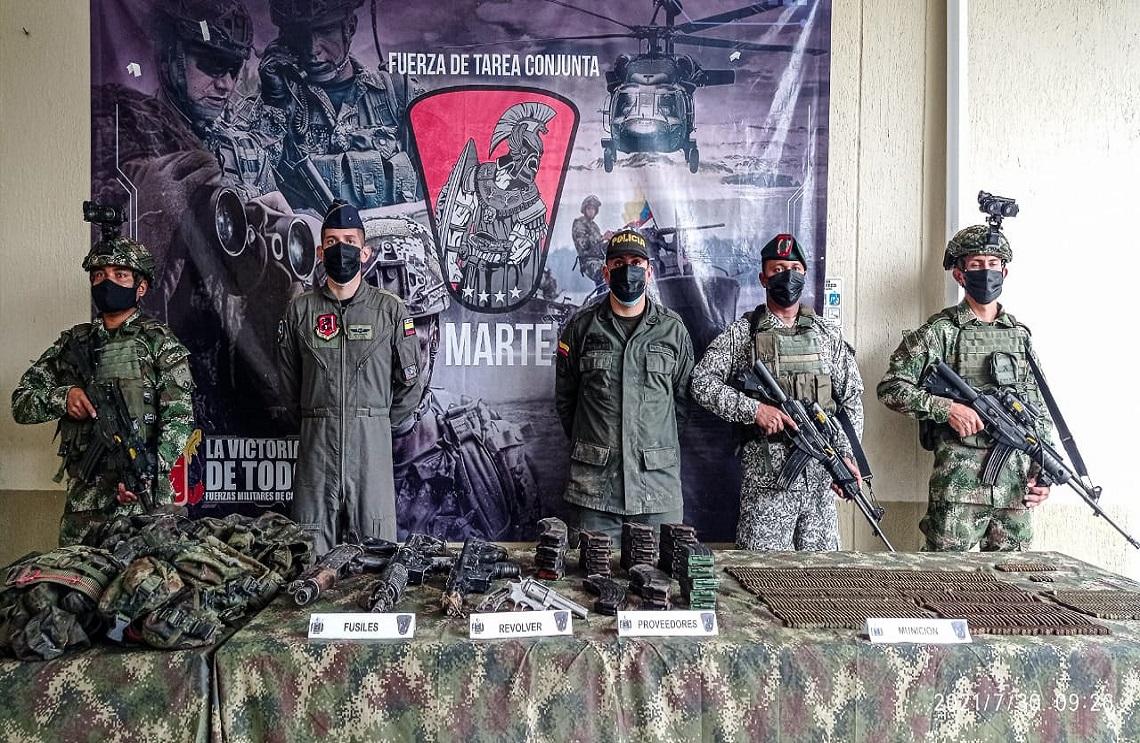 Alias Ciro, who would be the second ringleader of this criminal organization, was in the same way wounded at the scene. Similarly, it was possible to find firearms, magazines, ammunition, communications equipment and military accessories.
In the rural area of Santa Rosa del Sur, Bolívar, the death in the course of military operations occurred, this was a person who apparently was member of the residual Organized Armed Group Estructura 37 (GAO-r E-37), a criminal structure that commits crimes in this area of the country.
The event took place in the middle of the operation led by the National Army in conjunction with the Colombian Air Force, which occurred in the wooded area of the municipality of Mostaza. During the operation, alias Ciro was in the same way wounded, he is accused of being the second ringleader of this structure, he immediately received assistance from combat nurses, and was later taken to a medical center.
Firearms, magazines, ammunition units, communications equipment and clothing for the exclusive use of the Military Forces were found by troops at the scene.
At this time the military operations continue in the area, with the objective of finding the other members of the criminal structure, which was already being harmed with the arrest of two of its main ringleaders.
Source: press-National Army