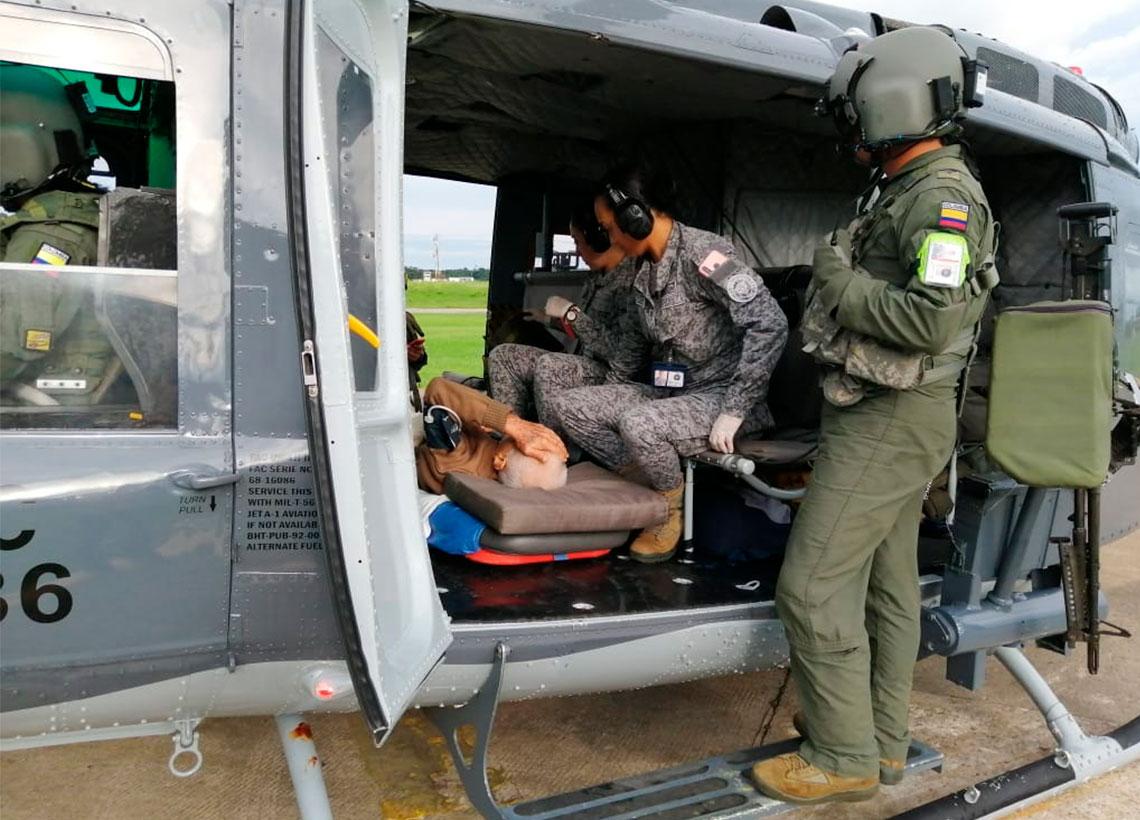 An emergency requirement was met by the crew of the Huey-II helicopter of the Air Combat Command No.6, when from Puerto Leguizamo, in the department of Putumayo: an elderly adult required urgent medical assistance.
The patient was in a delicate state of health and needed to be treated at a higher level medical center to know precisely the cause of his condition and the cause of his weakening.
The helicopter made the transfer and landed at the Tres Esquinas Air Base, Caquetá, where the patient was transferred to the SK-350 ambulance plane that arrived of the Military Transport Air Command (CATAM), and then took him to the Central Military Hospital in Bogotá.
Source: Colombian Air Force