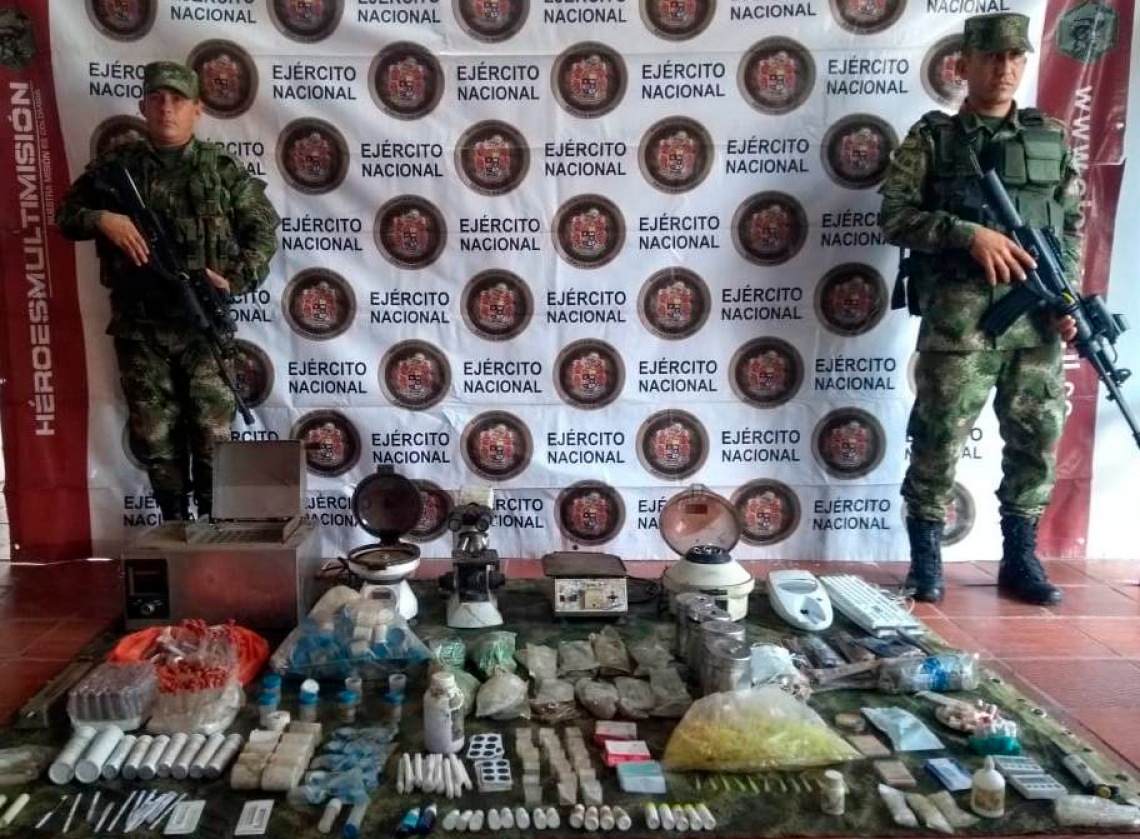 Huila. The strengthening of the Civic Participation Network has led the troops of the Artillery Battalion No. 9 "Tenerife" of the Ninth Brigade, continuing to eradicate any trace of the war in the north of the Department. On this occasion, the operation took place in the village Las Perlas in the municipality of Baraya.
The information provided, added to the intelligence work, led the Bicentenary Heroes, to the point where the illegal structure had stored elements for medical assistance.
Several plastic barrels were unearthed, leading to the discovery of the elements ranging from syringes to sophisticated equipment for taking laboratory samples for diagnosing diseases such as HIV.
Among the elements there a microscope, a centrifuge and a micro centrifuge, a strip reader, a mazzini agitator, a serological bath, 212 procedure tubes, 185 Venoject needles, two boxes of disposable films, 19 reagents for test HIV, two waxes for sealing hematocrit tubes, 17 macro - drip equipment, 18 fecal material collectors, 245 automatic pipette tips, two boxes of PH indicator paper, one potassium hydroxide, 18 sheets covers objects, 100 sheets, 85 sample mixers and 10 lancets.
The material has an approximate cost of 25 million pesos, the elements were put into custody of to the Sijin, of Baraya.
The operations do not stop, they will remain permanent, with a strengthened manpower that counts with the support of the community.
Source: Ninth Brigade.