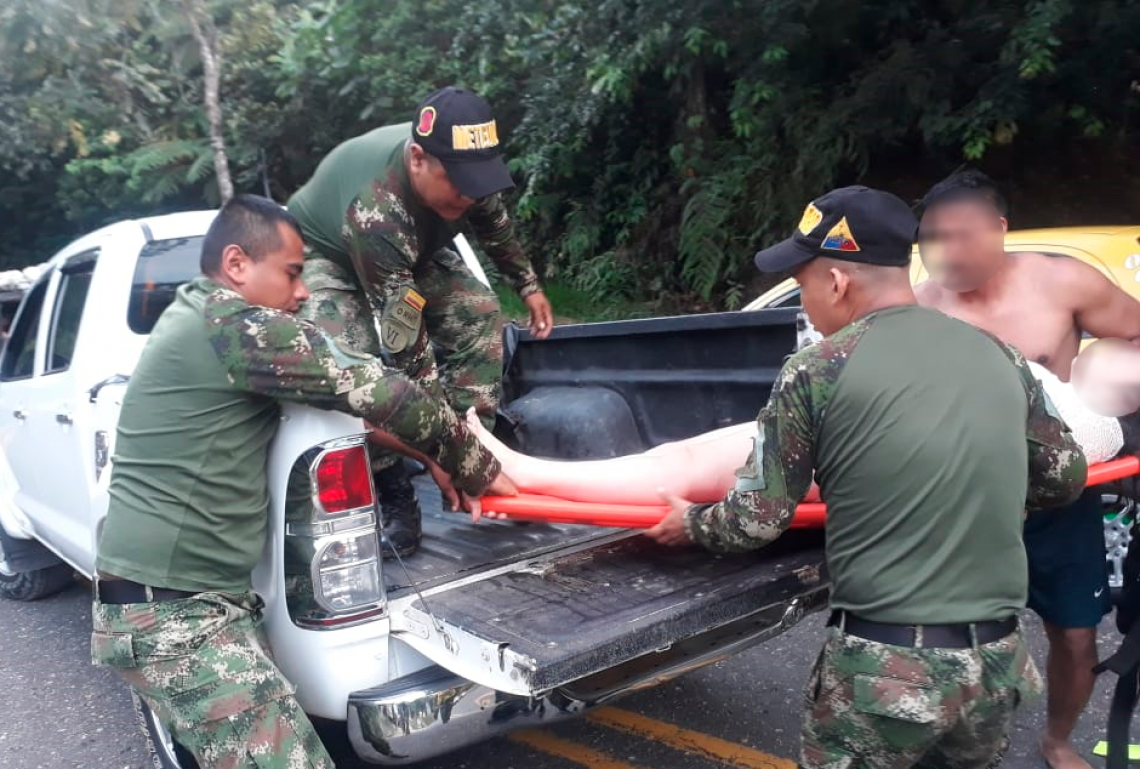 Caquetá. Troops of the Motorized Roads Control Company no. 7 Meteoro Plan of the Mechanized Cavalry Group No.12 "General Ramón Arturo Rincón Quiñones", which exercised institutional control of the territory in the rural area of ​​Florencia, assisted a minor who suffered an accident in the River Hacha in the capital of Caquetá and was about to die by immersion.
The incident occurred in the sector El Caraño, when a man identified as Johan Alexander Mazo, who was sharing with his family, requested support of the soldiers who were in the area. They assisted his 15-year-old daughter who had blocked the respiratory airways.
The quick reaction of the combat nurses, who gave the first aid to the young lady, led to stabilize her and transfer her to the Immaculate Mary Hospital in Florencia, a health center where she arrived with vital signs.
Source: National Army.