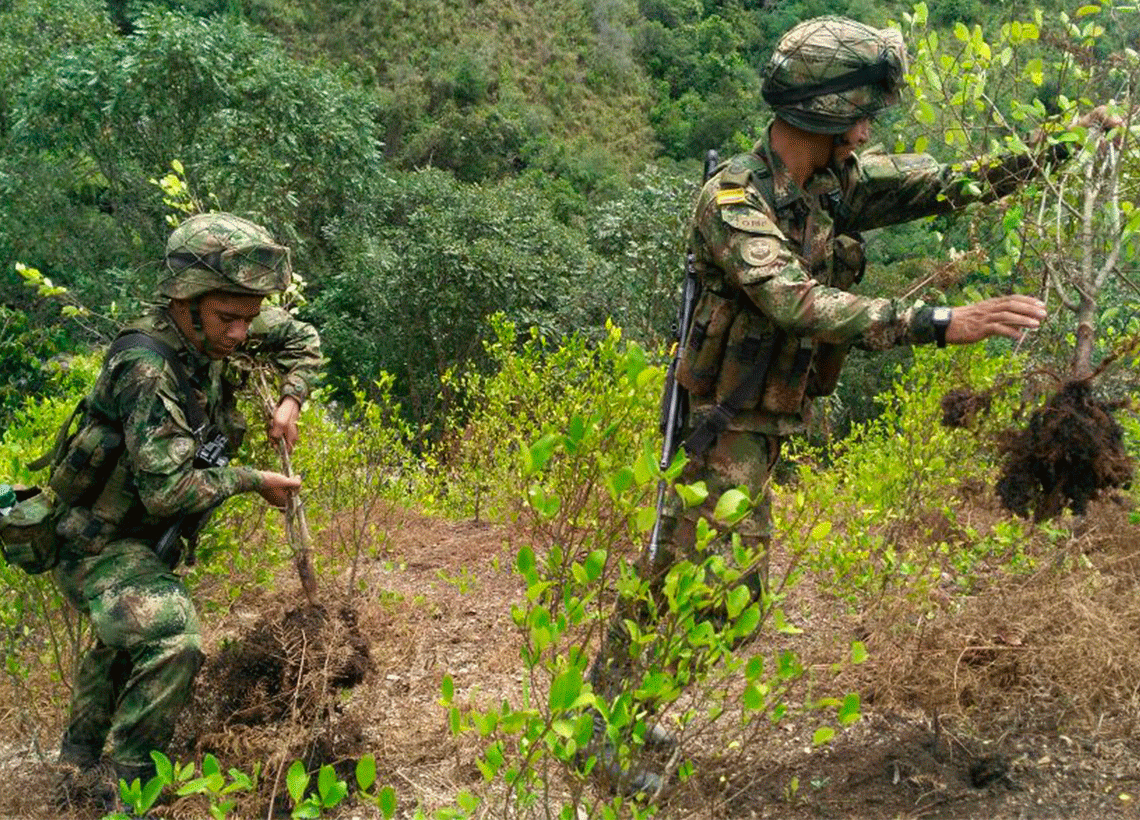 The soldiers of the Ninth Brigade have taken their work against the crime of drug trafficking to the rural area of ​​the departments of Caquetá and Putumayo, areas used by criminal groups for the cultivation of illicit plantations and the production of alkaloids, which they later try pass through roads in the department of Huila.
Attacking on the criminal phenomenon at its very first link and damaging the illegal business, is the goal of the soldiers of the Ninth Brigade that fulfilling their constitutional mission following the guidelines of the Operation 'Mayor Inocencio Chincá'. They have already managed to eradicate 58 hectares of coca leaf.
The serious environmental damage to Colombian soil and the impact on health and public safety caused by the production and commercialization of narcotics are the main reasons that the soldiers of the Ninth Brigade have to confront with decisiveness the manufacture, traffic and possession of hallucinogens.
Source: Ninth Brigade - National Army