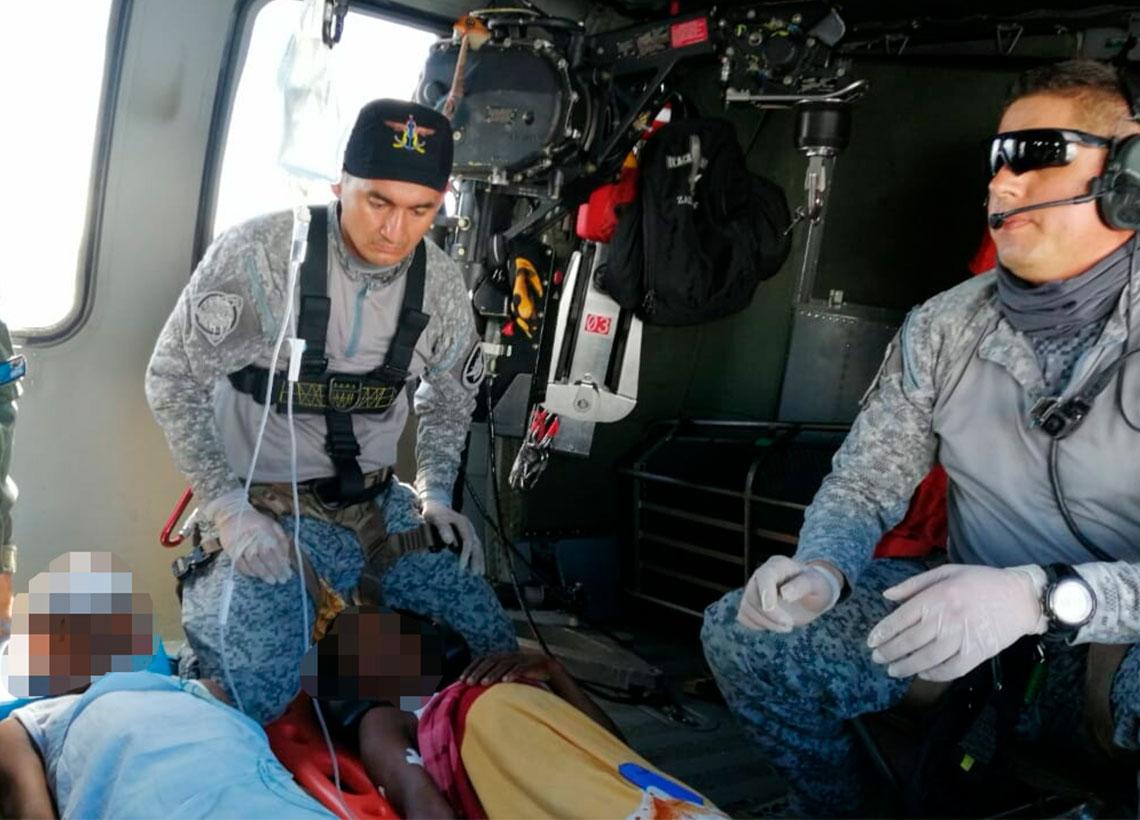 Following the call of the civilians of El Charco, in Nariño, the Colombian Air Force reacted to carry out the humanitarian aeromedical transfer of two minors, who had been hit by the explosion of an explosive device that they manipulated while they were walking through the sector.
This mission was carried out in coordination with the National Personnel recovery Center (CNRP), who sent a Black Hawk UH-60L in Angel configuration, of the Air Combat Command No.7, from the municipality of Tumaco, to help these minors as soon as possible.
The rescue personnel on board the aircraft, arrived at this sector of the Colombian Pacific, keeping patients stable during the flight, until arriving at Pasto, the capital city of Nariño, where they were expected by specialized personnel, to provide them with the necessary assistance to safeguard their lives.
Source: Colombian Air Force