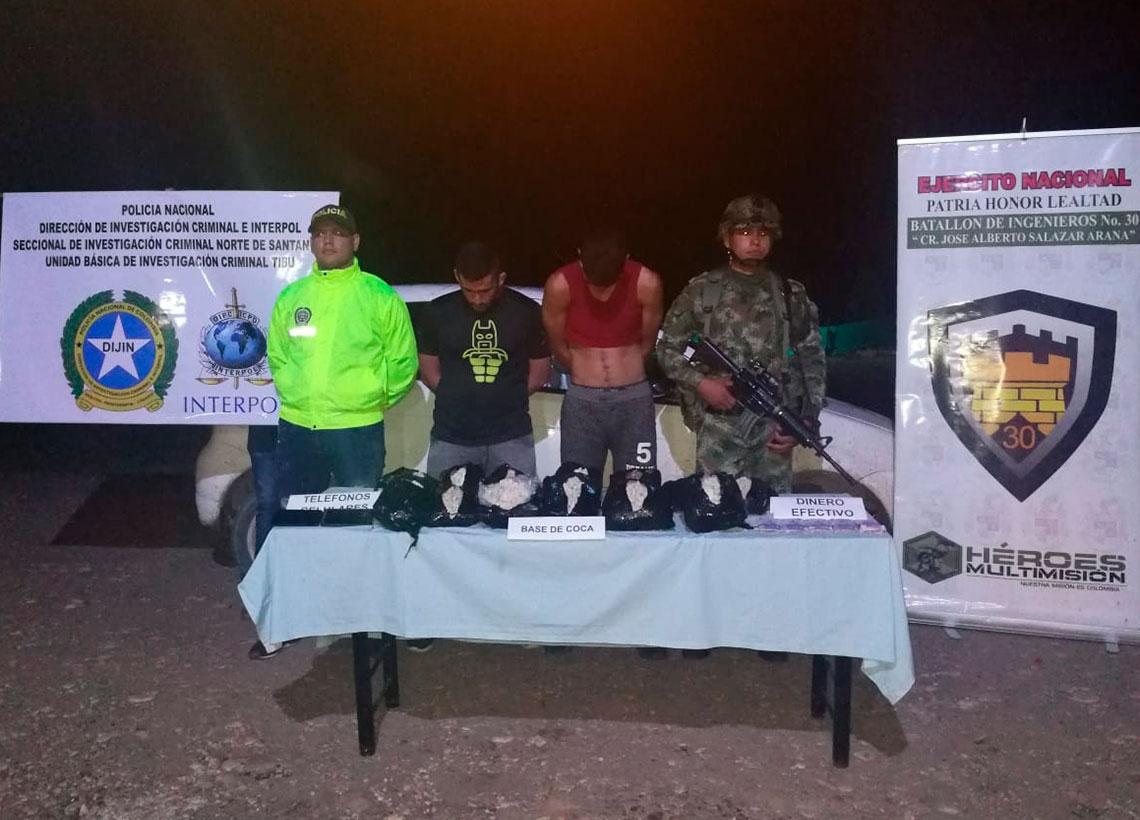 In the framework of the Esparta Military and Police Campaign and in compliance with the new Defense and Security Policy led by the President of the Republic, troops of the Vulcano Task Force in coordination with the National Police, achieved in the municipality of Tibú, in the department of Norte de Santander, the capture of two individuals, who had 18 kilos of coca base paste.
The capture of the men took place in a territorial control checkpoint held by the Engineers Battalion No.30 'Coronel José Salazar Arana', on the access road to the village La Cuatro, municipality of Tibú, after carrying out the inspection of the vehicle in which they were moving.
Inside the car the soldiers found 18 kilos of coca base paste, three cell phones and 4 million 600 thousand pesos in cash, about USD 1,342.
The individuals were taken by air to the city of Cúcuta and put into custody of to the authorities.
During 2019, the Vulcano Task Force has achieved the discovery of 33 thousand kilograms of solid substances used in the manufacture of this alkaloid, a figure that confirms the illegal economic damage caused to the illegal structures that are financed by drug trafficking in the region of El Catatumbo.
Source: Vulcano Task Force