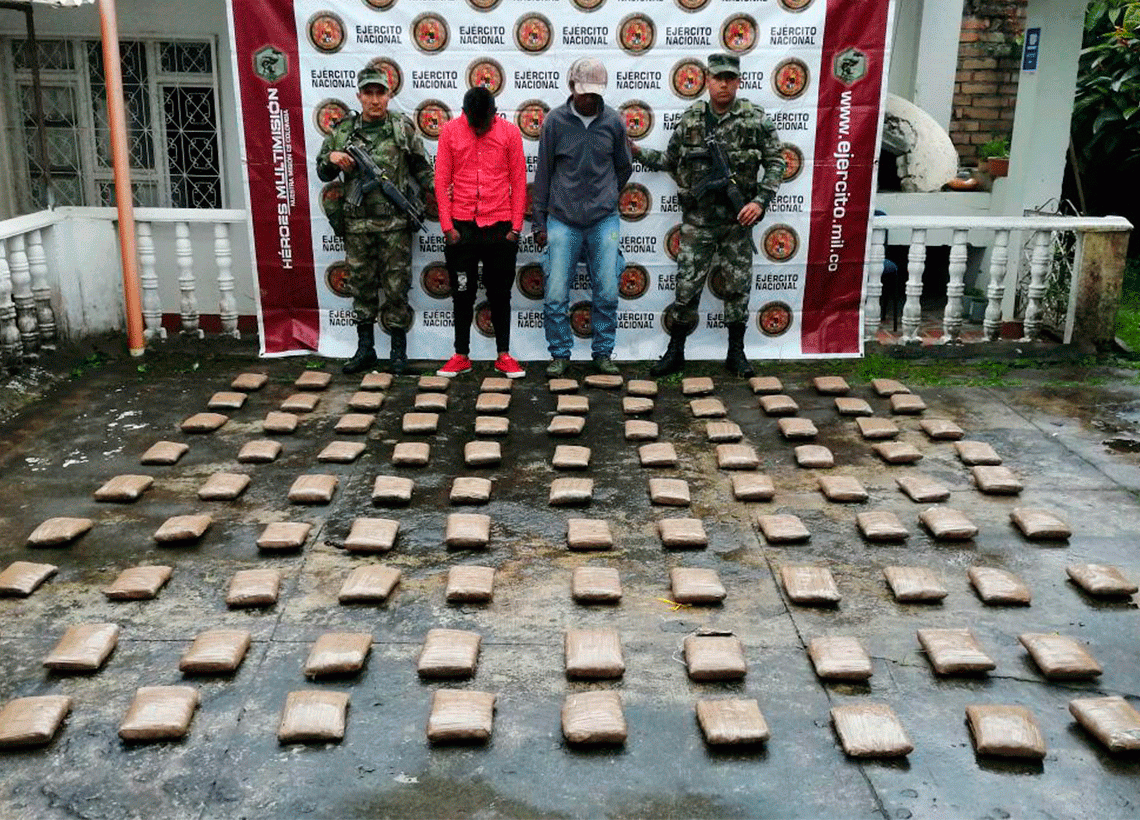 In two bags, he had 100 packages where he transported the narcotics.
In continuous searches for vehicles that travel on roads in the south of Huila, in the framework of the frontal struggle conducted by the National Army against drug trafficking, troops of the Infantry Battalion No.27 Magdalena ', with the judicial support of the Police, strike a new blow to the criminal groups that perpetrate this illicit activity.
On this occasion, the operation took place in the El Mármol village, in the municipality of Isnos, where after the inspection of a bus of collective passenger transport, two fiber bags were found and after the rigorous search troops discovered the 53 kilos of marijuana.
For the alleged crime of trafficking, manufacture and carrying of narcotics, two people were captured and put into custody of the authority.
The narcotic that came from the department of Cauca would have as final destination the center of the country. It has an approximate cost in the illicit market of 43 million pesos.
The decisiveness of the operations of the troops on the roads of the department of Huila, continues to neutralize the strategic routes of mobility of drug trafficking.
Just in August, operations have led to the discovery of approximately 1,560 kilos of narcotic drugs, preventing it from reaching the final consumer.
Source: National Army