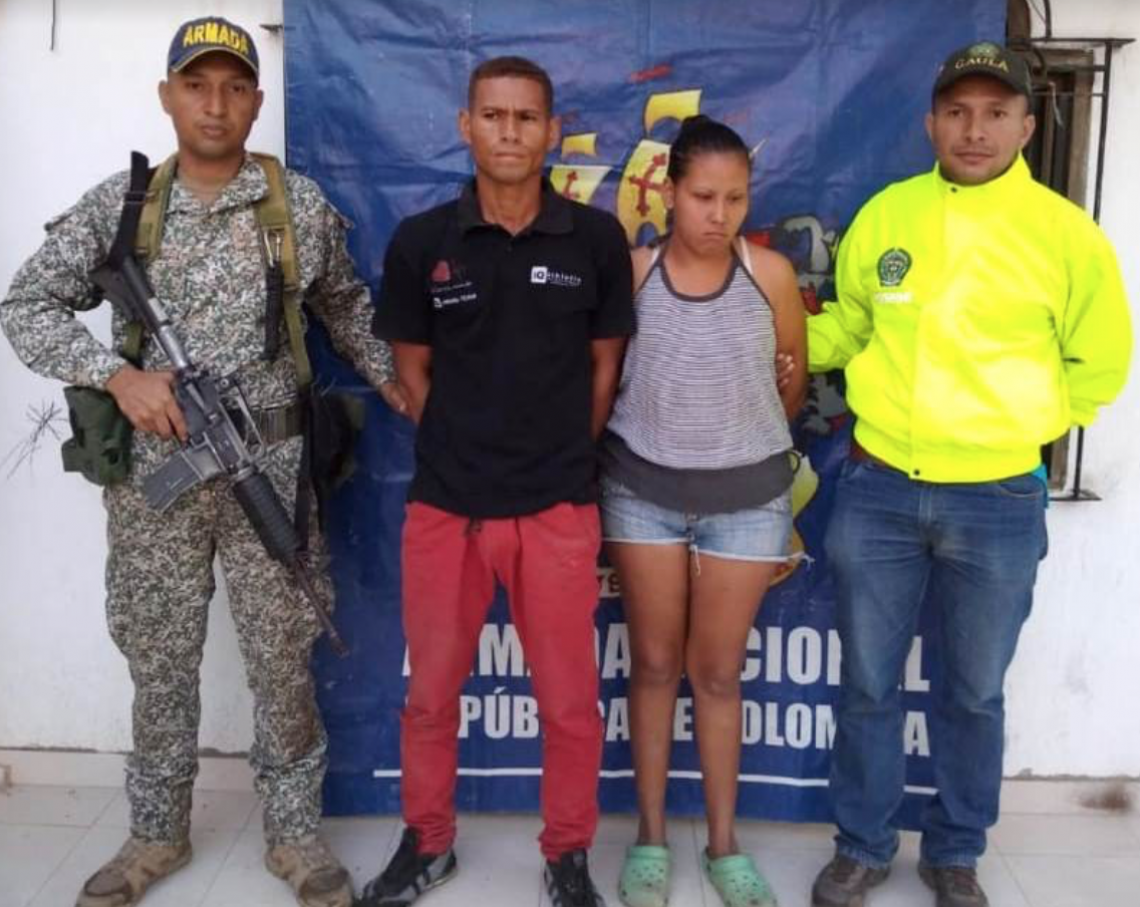 Troops of the National Navy and personnel of the Judicial Investigation Section - SIJIN (JUDICIAL POLICE), and of the Gaula (Anti-Extortion and Anti-Kidnapping Group) of the National Police, arrived at an island known as "Becerra", in the municipality of Calamar, in the department of Bolívar, in compliance with the current arrest warrants issued against Luis Alberto Cantillo Orozco and Yoselin Meza Salas.
Thanks to intelligence work and permanent monitoring for more than five days, it was possible to find this couple, who are accused of killing four people at the "El Gran Chaparral" farm in Barranquilla, in the department of Atlántico.
The individuals were put into custody of the Second Special Prosecutor's Office for their prosecution, for the crime of aggravated homicide.
Source: National navy - Press