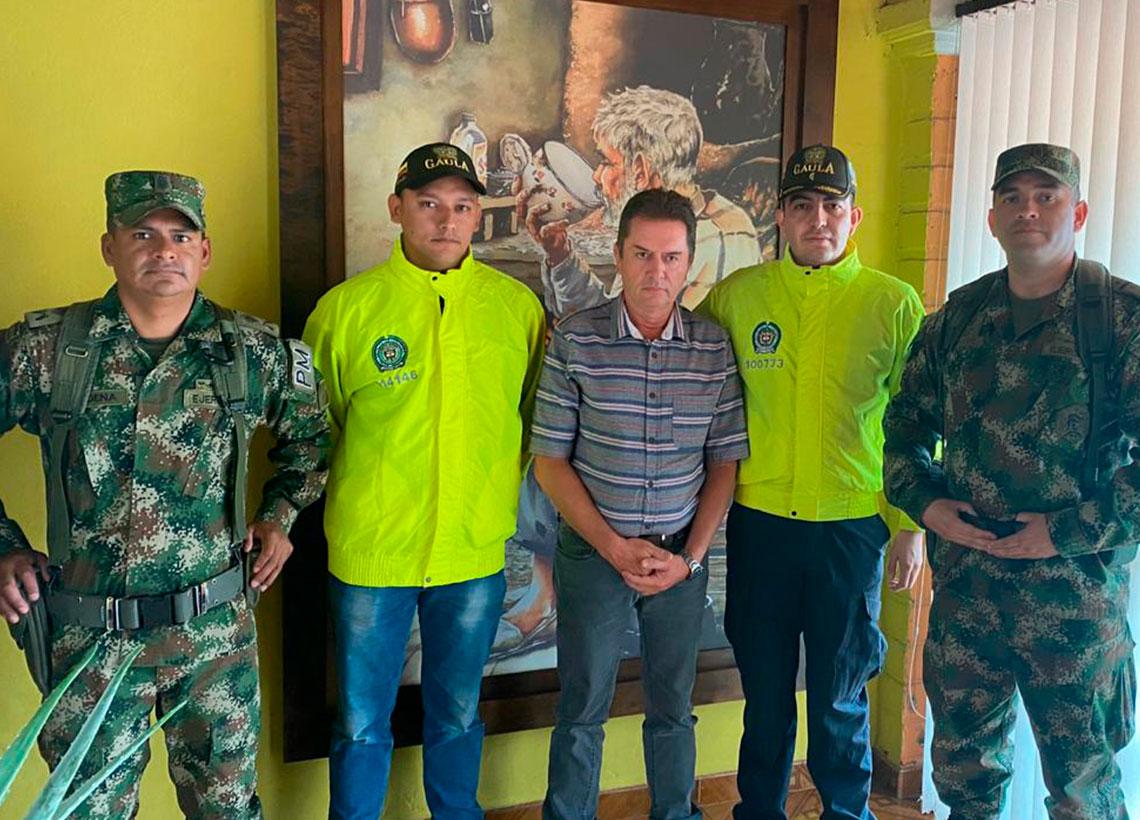 Once the kidnapping of this citizen was known, the command of the Seventh Division ordered the transfer of the command post of the Fourth Brigade to achieve the release.
Mr. Leobardo Ruiz Ocampo, was released thanks to the pressure of the troops in the rural area of ​​the municipality of Puerto Rico, in limits with the municipality of Tarzo, in the department of Antioquia, after intense intelligence work carried out by the National Army troops, in coordination with the Colombian Air Force and the support of the National Police and the Government of the department of Antioquia.
According to the first investigations, this citizen had been kidnapped by an organized crime group, GDO, to be handed over to an organized armed group, GAO, which operates in the department of Antioquia. Thanks to the information provided by the Civic Participation Network, heavy pressure was put on the troops in the area, which made possible the blockage of the region that resulted in the release of this citizen.
After his release, Mr. Leobardo Ruiz Ocampo, has been accompanied by the National Army and has in the same way received specialized medical assistance to verify his health status.
Source: National Army