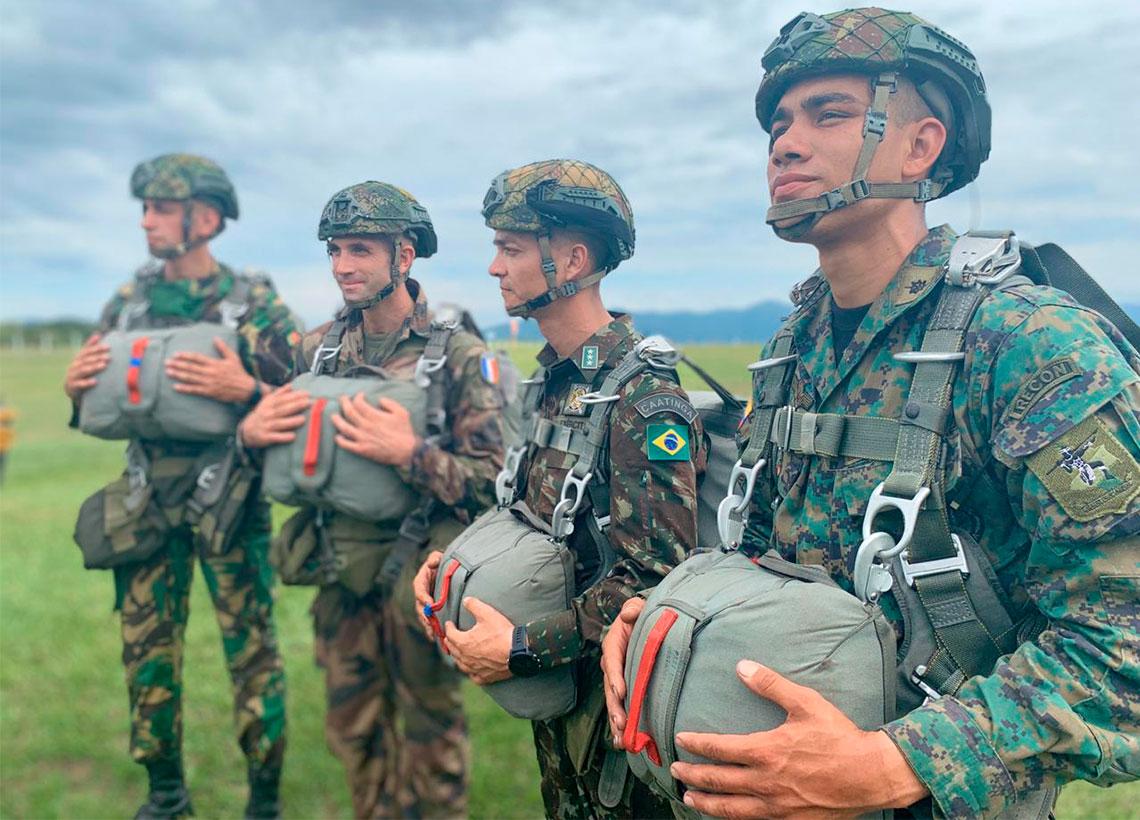 Students of the International Course of Lanceros, had the opportunity to conduct in the military Fort of Tolemaida, the exchange of wings with paratroopers of the National Army, a coordination of doctrine of this specialty of air.
In this way, under the leadership of the School of Military Parachuting, ESPAM, Officers and NCOs of Brazil, Honduras, the United States, Mexico, France, Portugal, Ecuador and Panama, jumped of the helicopter 'Libertad' of the Aviation of Army, who with great skills crossed the skies of Tolemaida.
This training activity of military paratroopers in its static line modality, took place within the framework of the anniversary celebration of the school, founded in 1996 and since then, as an airborne unit, it has had an optimal level of operational preparation that under the standardization of its processes it has greater interoperability with allied countries.
Finally, and in the middle of a simple but significant military ceremony, Lieutenant Colonel Diego Jaramillo, director of the School of Lanceros and Capitan Pinzón director (in charge) of the School of Military Parachuting, granted the wing exchange badge represented by the seal of partnership and fraternity between the different partner countries.
Source: National Training Center of the National Army - CENAE