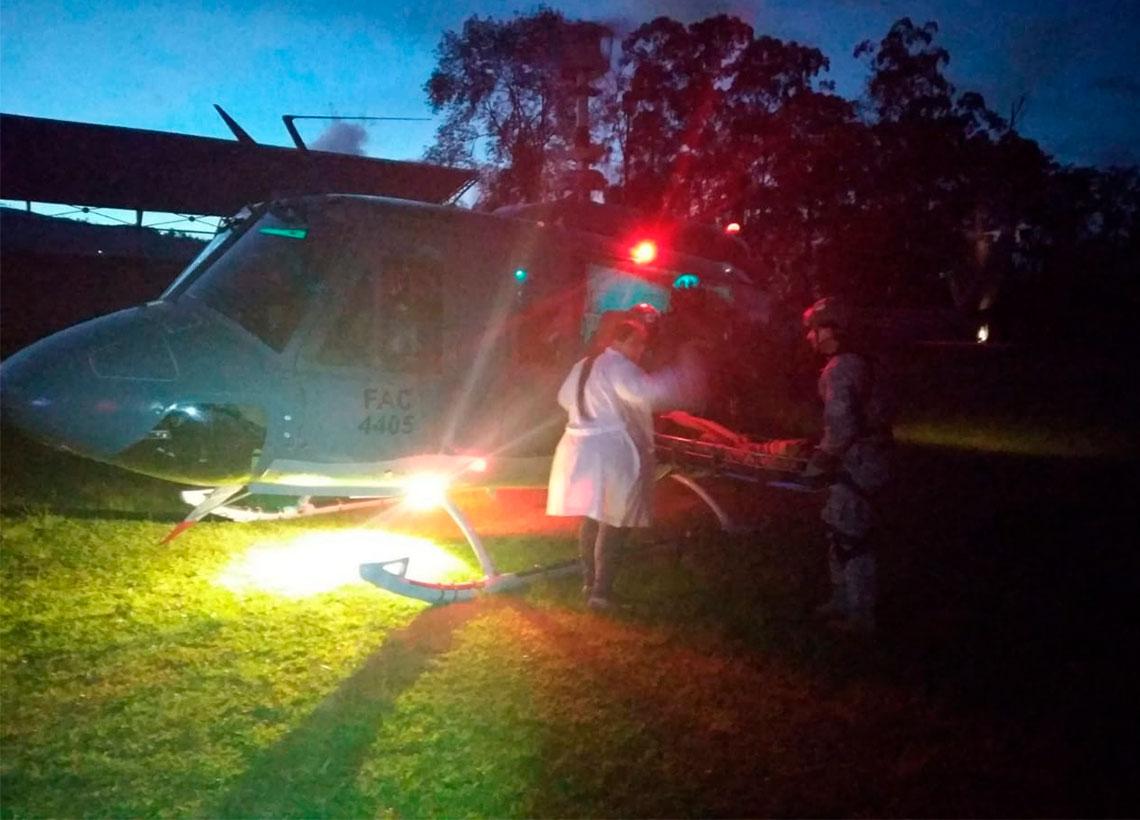 Following the call of the community, the Air Combat Command No.1 carried out a humanitarian mission, sending a Huey II helicopter to the village La Muñoz, in the municipality of Yacopi, Cundinamarca, in order to evacuate a woman, 24, who had been bitten by a snake while doing daily chores at home.
The National Center for Personnel Recovery, CNRP, and the Emergency and Disaster Emergency Regulatory Center, CRUE, in coordination with this Unit of the Colombian Air Force, had an aircraft to transfer the patient in the shortest possible time and save her.
During the flight, the rescuers personnel of the CACOM 1 provided her not only with first aid but in the same way thanks to the crew's expertise, she was transferred in stable conditions to the medical staff of the San Rafael Hospital in the municipality of Pacho, Cundinamarca.
In this way, the Colombian Air Force will continue to respond to the call of the community, having its machines and crews available 24 hours a day to save the lives of the citizens.
Source: Colombian Air Force