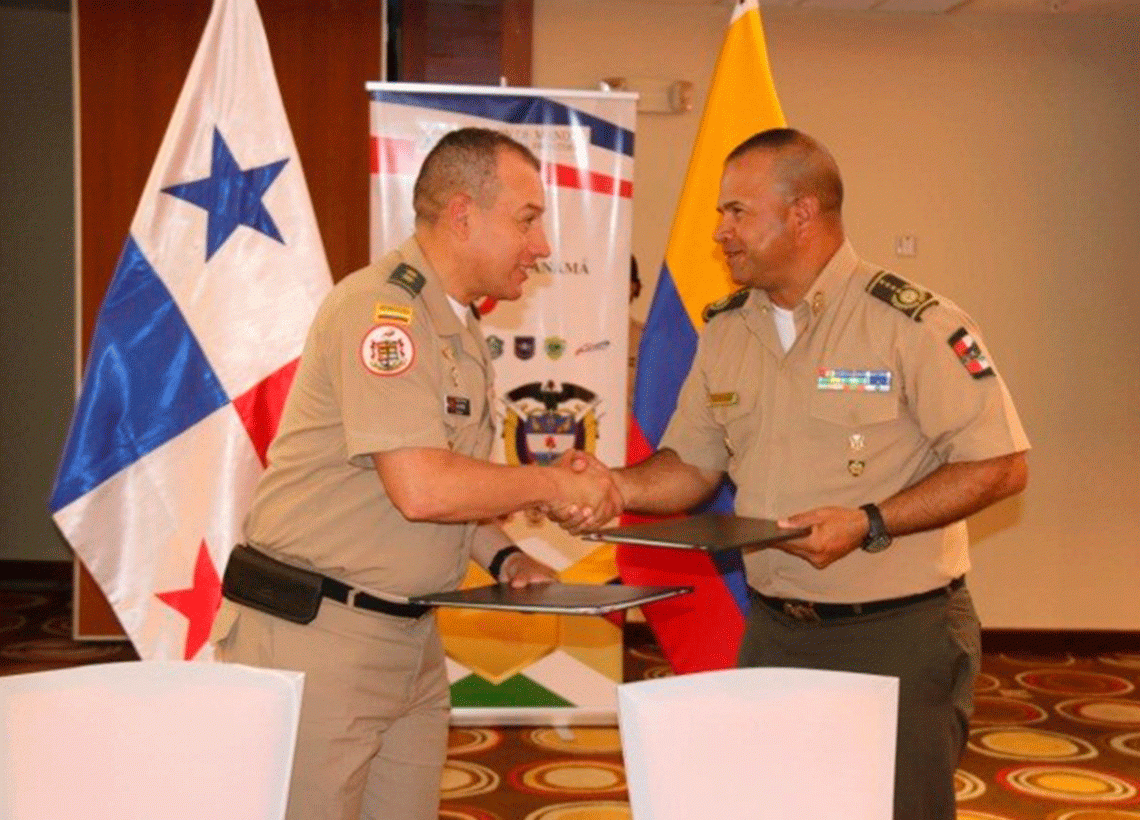 Brigadier General Juan Carlos Ramírez Trujillo, commander of the Seventh Division of the Colombian National Army and Staff Diploma Eric Eduardo Estrada Delgado, general director of the National Border Service of Panama, presided over the XV Meeting of Regional Border Commands conducted by Colombia and Panama.
This international cooperation that was carried out at the Radisson Summit Hotel & Golf in Panama City began in 2003 and to date has been successful in operational issues to combat drug trafficking and transnational crime at the border.
Through this cooperation mechanism it has been possible to plan, coordinate and execute binational operations, as well as exchange intelligence information to face common threats and transnational crimes, achieving the protection of the Colombian-Panamanian border area to guarantee security in the defense in the region.