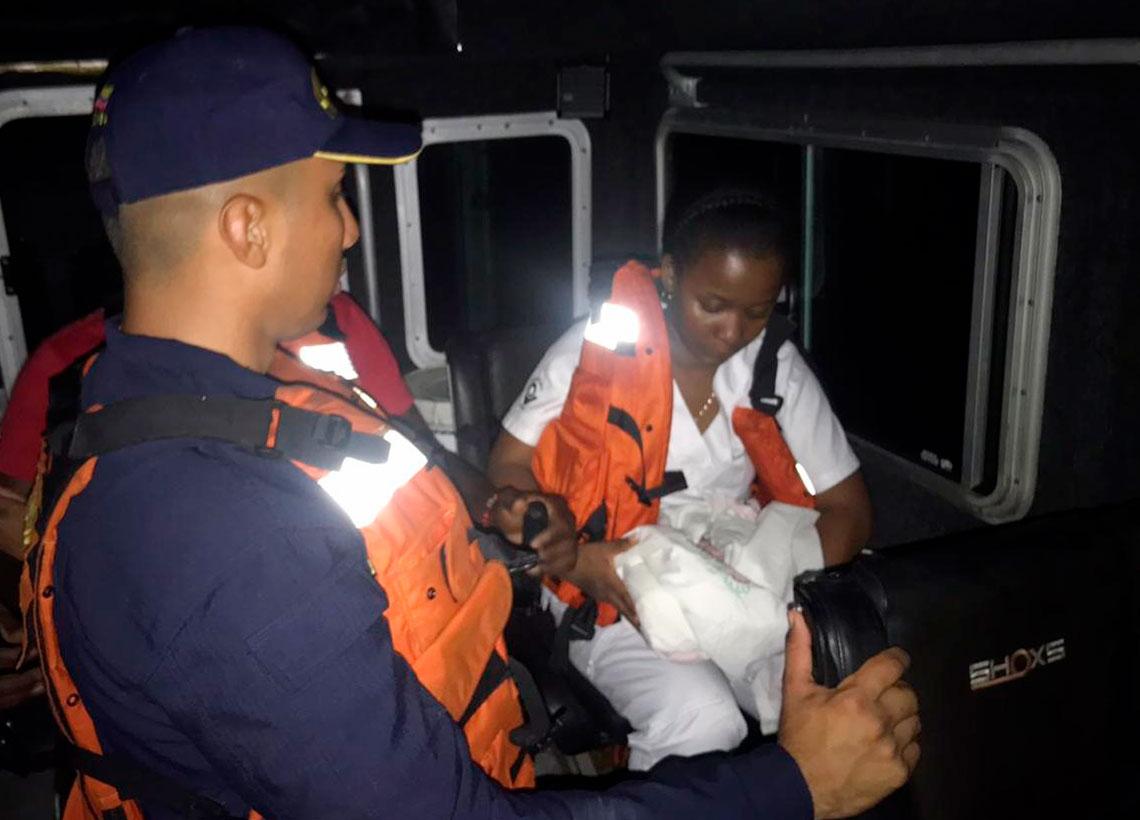 In compliance with the constitutional mission of safeguarding human life at sea, Colombian Navy Units carried out the maritime evacuation from Juanchaco, to the Buenaventura pier, in the department of Valle del Cauca, of an underage girl, from Venezuela, who had just begun labor and was in a delicate state of health.
The Coast Guard Station of Buenaventura, a Unit attached to the Pacific Naval Force, took the emergency call made through line 146, by the Juanchaco health center, requesting the urgent evacuation of the 17-year-old girl and her baby.
Immediately, the Coast Guard Units moved to the place where the child was. She was embarked and transferred, together with the doctor in charge of the Juanchaco Health Center, in a timely manner to Buenaventura, where they were later taken to the local hospital.
Source: Colombian Navy